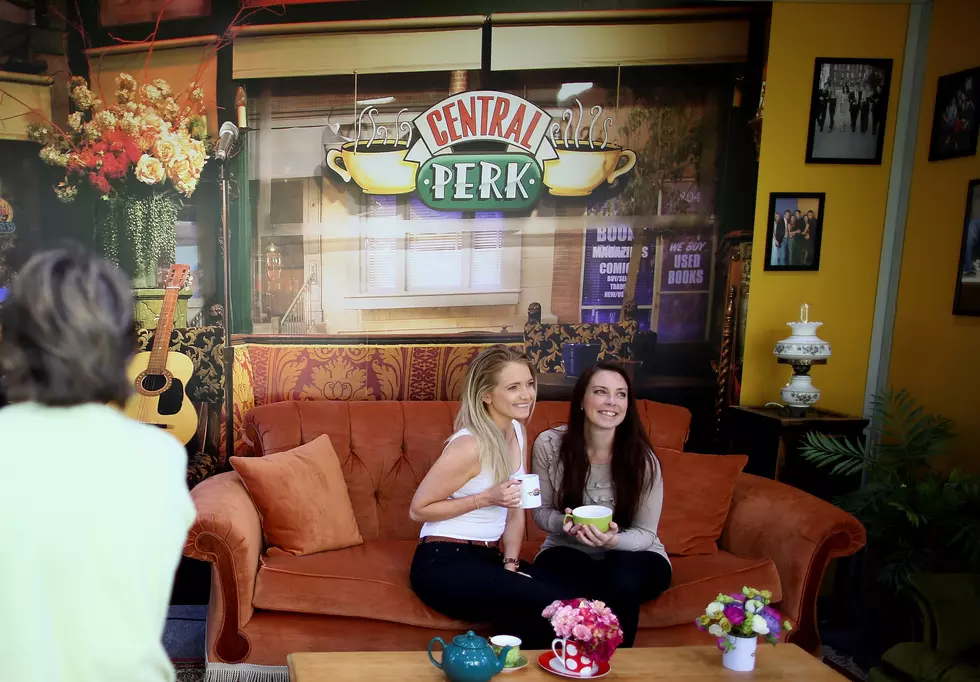 Dear Central Perk, Please Come to Chicago
Getty Images
With 'Saved By the Max' leaving in May, we need another TV show to head to Chicago. Enter: Central Perk.
First I will be honest, 'Friends' is my absolute favorite TV show, so I am very bias in this thought, but I swear it's a good idea.
Let's start with a look at Central Perk in Singapore.
The orange couch, Phoebe's microphone, Joey and Chandler's Foosball table. I mean, talk about a dream come true!
Last summer, I went to the 'Saved By the Bell' pop-up diner and it was awesome to sit at the perfectly designed booths at 'The Max,' but I would be ten times more excited to drink coffee at Central Perk.
So I plead with Chicago (or Rockford... Schaumburg... anywhere withing an hour from here...) let's bring Central Perk to life.
There actually have been Central Perk pop-up shops across the country, but none in the Midwest. We're loyal here. We love TV, and we love spending money to go pretend we are in a TV show.
Seriously though, 'The Max' was supposed to be in Chicago for only one month, June, and it will be there for an entire year when it leaves to travel around the United States. So chances are, a Central Perk would do just as well.
Let's give 'Friends' fans what we gave 'Saved By the Bell' fans. Who's with me?
Love,
Midday Michelle