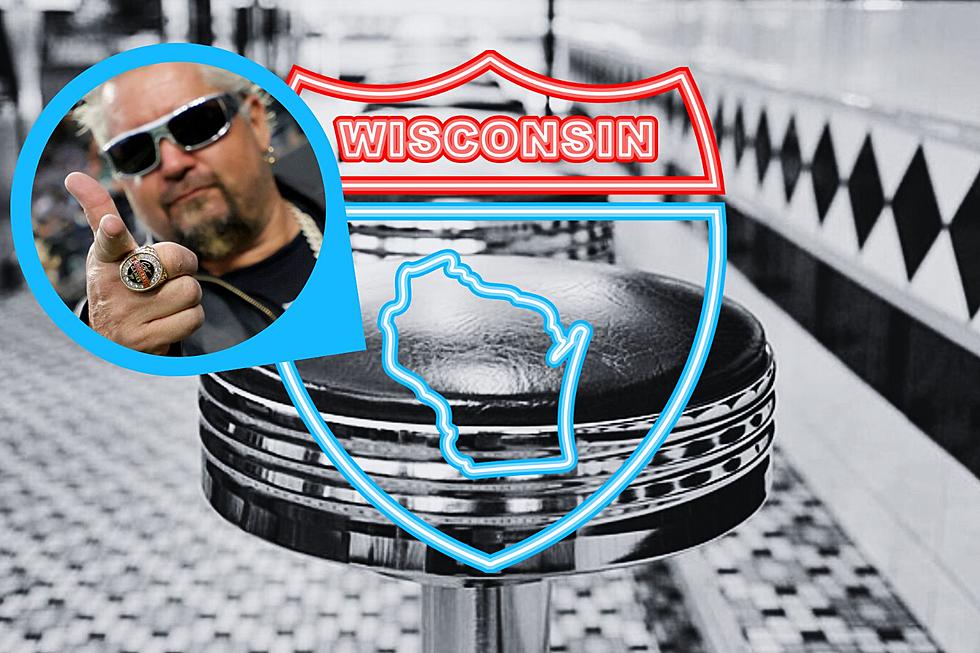 The 4 Wisconsin Restaurants Guy Fieri Visited on Diners Drive-Ins and Dives
Getty, Delta Diner Facebook, Canva
Plan your visit to one of the four Wisconsin food joints that were visited by the Mayor of Flavortown, Guy FIeri, on his show Diners, Drive-Ins, and Dives.
Diners, Drive-Ins, and Dives
It is a blessing and a curse that it's not difficult to find an episode of the Food Network's Diners, Drive-Ins, and Dives airing.
The curse is that there is nothing anywhere in or around my kitchen that will taste anything like what I'm watching on TV.
The blessing is that we get some really good suggestions of places to try when we visit different cities.
If you're visiting Wisconsin, and like me, you take the show's suggestions when possible, here are the four places you'll want to plan to visit.
(for the record, there are 6 places the show has visited, but 2 of them have closed)
Anchor Bar and Grill in Superior
Located at 413 Tower Avenue,  Anchor Bar and Grill has built quite a reputation for its burgers. There are 19 burgers on the menu and when Guy visited in 2011, he featured three of them.
Delta Diner in Delta
We'll stay up north for another great place the show visited. a special Wisconsin diner that I've written about before.
It also won't take long for you to see why the Mayor of Flavortown fell in love with this fabulous-looking little diner in the middle of nowhere.
Opened just a little over 20 years ago, the owners of Delta Diner set out to recreate an authentic diner experience right out of the 1940s and they nailed it, and then some.
Guy Fieri raved about the place so much during his visit in 2014, that the writers at Mashed put it on top of their list of the Best Diners, Drive-Ins, And Dives Restaurant In Every State. Delta Diner is located at 14385 County Highway H in northwestern Wisconsin between Ashland and Superior.
Franks Diner in Kenosha
Kenosha's iconic Franks Diner at 508 58th Street has been serving happy customers since 1926. Breakfast here is a MUST when in the area.
It's definitely an omelet day. Guy tried a Garbage Plate during his visit in 2007. You can pretty much guess what goes into that meal.
Comet Cafe in Milwaukee
Comet Cafe at 1947 N. Farwell Avenue in Milwaukee opened in 2005 but the covid pandemic was too much and they closed in 2020. The cafe reopened in June of 2022. Lots of options here, including vegan.
Save room for some of the best pie you'll ever eat. During his 2009 visit, Guy tried the compact turkey dinner, which was beer-battered, fried balls of slow-roasted turkey with stuffing and mashed potatoes. The best news is that it is still on the menu.
Amazing Southern Wisconsin Restaurants Featured on the Food Network
Wouldn't it be the absolute best if tomorrow started with someone saying to you, "you are fantastic on so many levels." How's that sound?
Gallery Credit: Steve Shannon