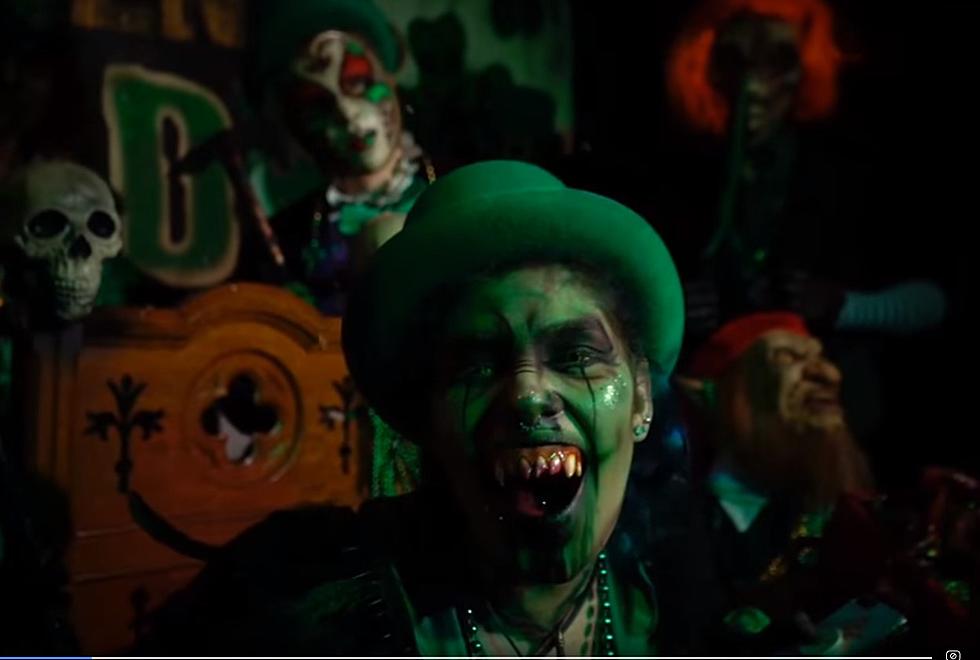 Evil Illinois Leprechauns Want to Scare the Luck Out of You This Weekend
Basement of the Dead Haunted House via Facebook
If the thought of being chased by little green Leprechauns makes you uneasy, I'll tell you right now that you will NOT want to check out the St. Patrick's Day-themed haunted house that is opening in Aurora, Illinois this weekend. If you love getting the crap scared out of you any time of the year, then consider this your new weekend plan...
That, my friends, is a preview of the terror that awaits you at Basement of the Dead's 'LeprecHaunted House', open this weekend, March 11 and 12, 2022 ONLY, in Aurora.
To fully get a feel for what the 'LeprecHaunted House' is all about, here's how it is described on Basement of the Dead's website;
Will your FOUR LEAF CLOVER be enough to save you from spending an eternity in the 100 year old Basement with devilish hungry Leprechauns and their sickest Irish monster friends?
Basement of the Dead is well known for being "America's Scariest Haunted House", and they also LOVE to jump on special, limited-time, holiday-themed haunted houses too.
Tickets for the LeprecHaunted House are available online now, and prices are actually discounted for this special event! The price for general admission tickets is $21.00 each, (normally $35), and there are also VIP tickets available which allow you to skip the general admission line for $27.99 each (normally $45).
FYI, this haunted house is recommended for ages 13 and up, and is located at 42 W. New York St. in Aurora, Illinois. After you make your reservation, you should probably put some extra 4-leaf clovers in your pocket...just in case.
PLACES YOU'LL FIND CORNED BEEF AND CABBAGE NEAR AROUND ROCKFORD
Here a few notable places you will find corned beef and cabbage in and around Rockford
Century Old Mansion Might Be Illinois' 'Spookiest Haunted House'