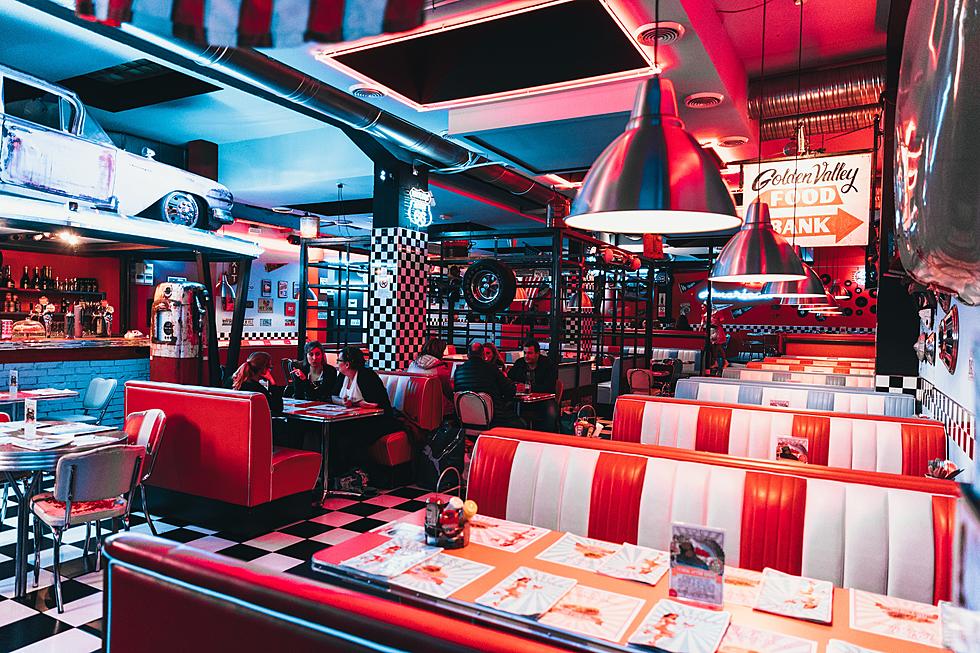 FINALLY! Here's When Freddy's Is Having Their Grand Opening Near Rockford
Spencer Davis
After over a year of rumors circulating the Stateline, Lowe's in Machesney Park will finally gain a new neighbor next month!
Yup, Freddy's Frozen Custard & Steakburgers is finally calling Machesney home. Originally, they were set to open January 1st, 2021, but construction was on hold due to Covid.  This is a major deal considering this is the first ever Freddy's in the Stateline!
So when is Freddy's really opening?  April 12th, 2022!
FREDDY'S STEAKBURGER
Every Freddy's steakburger starts with premium, lean, 100% ground beef – no additives or fillers. Freddy's way may take a little longer, but that's what makes Freddy's steakburgers so special.

 
Yes, you could go to Steak 'N Shake or Culver's to get a juicy burger, but you won't be able to get Freddy's FAMOUS seasoning anywhere else!
Don't even get me started on their frozen custard selection... YUM!
I'm a sucker for a dirt sundae, or better yet: Dirt 'N Worms Sundae from Freddy's!  You can even get their frozen custard TO-GO, pints and quarts are available in your favorite flavors for purchase!
Who says your furbabies can't have a taste of Freddy's?  Get them a Pup cup to enjoy while you indulge in the savory flavors of steakburgers, hot dogs, cheese curds, onion rings, and chili cheese fries!
Freddy's Frozen Custard & Steakburgers will have their Grand Opening on April 12th at 9901 Orlando St Machesney, IL 61115. Their hours: Sunday-Thursday 10:30am-10:00pm, Friday/Saturday 10:30am-11:00pm.
Their dining room better look as cool as this one, Instagram photos are a MUST!
Looking for a job?  They're hiring, too!
Visit their website to join their team and maybe you'll get some free meals!
7 Foods You Didn't Know Were Official State Foods of Illinois & Wisconsin
Wisconsin and Illinois' official state foods you probably didn't know about.
You Cannot Visit Illinois Without Trying These 5 Iconic Foods
Welcome to Illinois. While you're here, we're going to make sure you eat well. Not just delicious food, but the most important foods our state offers.