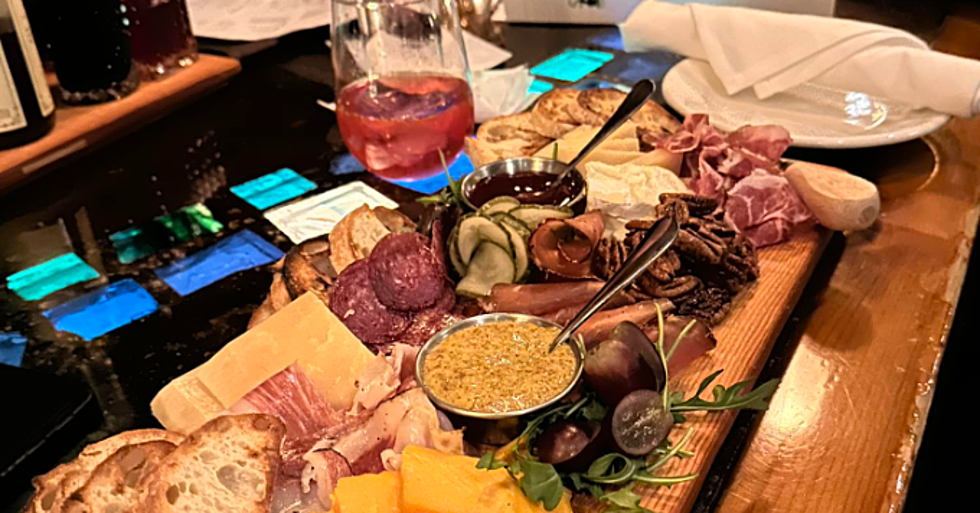 Illinois Bar Serves Just One Dessert and it's Covered in Chocolate Croutons
Social Charcuterie Bar & Cocktails, Facebook
Cocktails, snacks and just one dessert await you at Rockford's oldest, newest bar, but that one dessert will blow you away. 
I think it's safe for me to call Social Charcuterie Bar & Cocktails Rockford's oldest, newest bar. 
It's not actually new, but it was closed for three years and just reopened, so you know, it's old and new.
The concept of the bar is new though. A ton of fancy drinks and a then a short list of charcuterie items.
The boards look pretty impressive and can definitely be considered dinner, but meat and cheese isn't a substitute for dessert, so thankfully they do have a dessert item on their menu.
But just one.
The dessert is called 'Chocolate & Marcona Almond Pudding,' and the menu, lists it as 'Marcona almond toffee, chocolate cake crouton, bourbon vanilla custard, chocolate cremeux.'
Basically it's vanilla custard, chocolate pudding, almond toffee, and CHOCOLATE CROUTONS.
Imagine the best custard you've ever had, mixed with the best pudding, the best toffee and the best chocolate croutons... though I know you've never had chocolate croutons before... layered in a cute glass.
The only problem I had is the lighting, I tried a few times but I just couldn't get a good photo of the dessert.
I guess I'll just have to bring everyone I know with me next time so they can see it themselves.
You Cannot Visit Illinois Without Trying These 5 Iconic Foods
Welcome to Illinois. While you're here, we're going to make sure you eat well. Not just delicious food, but the most important foods our state offers.