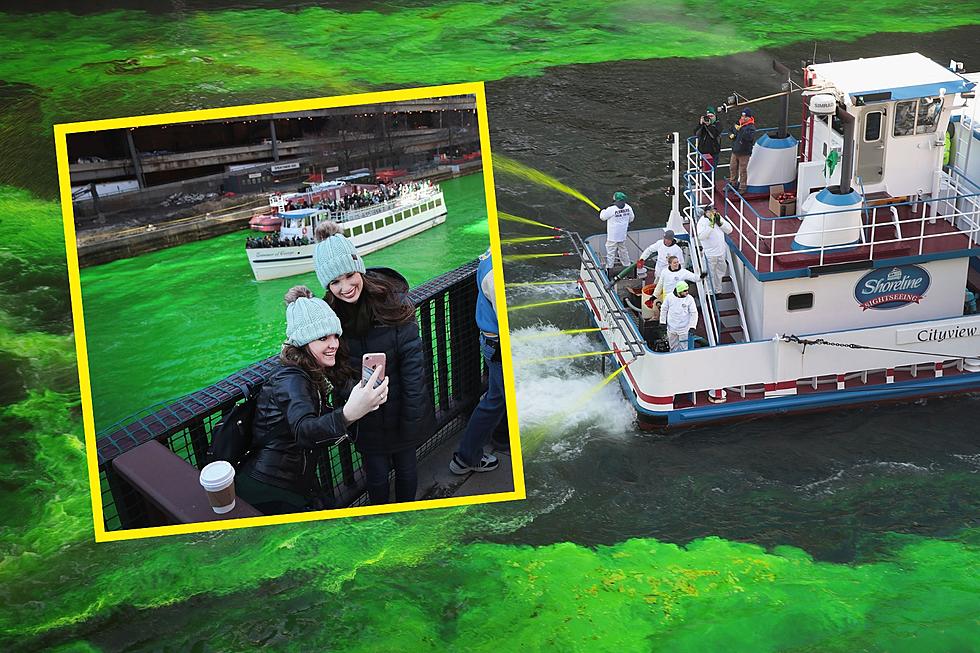 This Is When Illinois Dyes Chicago River Green For St. Patrick's Day
Getty Images
The beloved tradition of dyeing the Chicago River green for St. Patrick's Day is happening in just a few weeks!
Read More: Famous Irish Beer Opening 2nd U.S. Taproom in Illinois
I've never been to Chicago for St. Patrick's Day festivities, but maybe this will be the year I start attending.  It sounds fun!
"In the first few years of the greening tradition, 100 pounds of oil-based fluorescein were poured into the river, leaving it green for close to a week." [Irish Central]

 
When Is Illinois Dyeing Chicago River Green For St. Patrick's Day?
On Saturday, March 11th, 2023 the river dyeing ceremony will kick off at 10am in Chicago.  This is just one week before St. Patrick's Day!
Have no fear, the city uses plant-based, harmless dye so our wildlife isn't affected and the dye temporarily stains the river.
Where can I get the best view of the Chicago River Dyeing?
Like me, you might want to get that perfect Instagram-worthy photo of the river after it turns green.  The best spots are at Upper Wacker Drive and you better show up early!
Read More: Popular Food Website Names Illinois' Best Irish Pub 
They've been coloring the Chicago River since 1962 and just pour gallons of green dye into the river.  It has become one of Illinoisans' favorite events of the year.
The Chicago River dyeing is 100% FREE to attend, so dress in your best green-inspired outfits and join the fun on March 11th at 10am in Chicago.  More details here.
On The Waterfront and 9 Other Former Rockfordish Events Ranked
30 Different Types of Fans You'll See at a Chicago Bears Game
The NFL season is right around the corner. If you're excited to head back to Solider Field or maybe going for the first time, here are 30 different fans you'll see at this season.