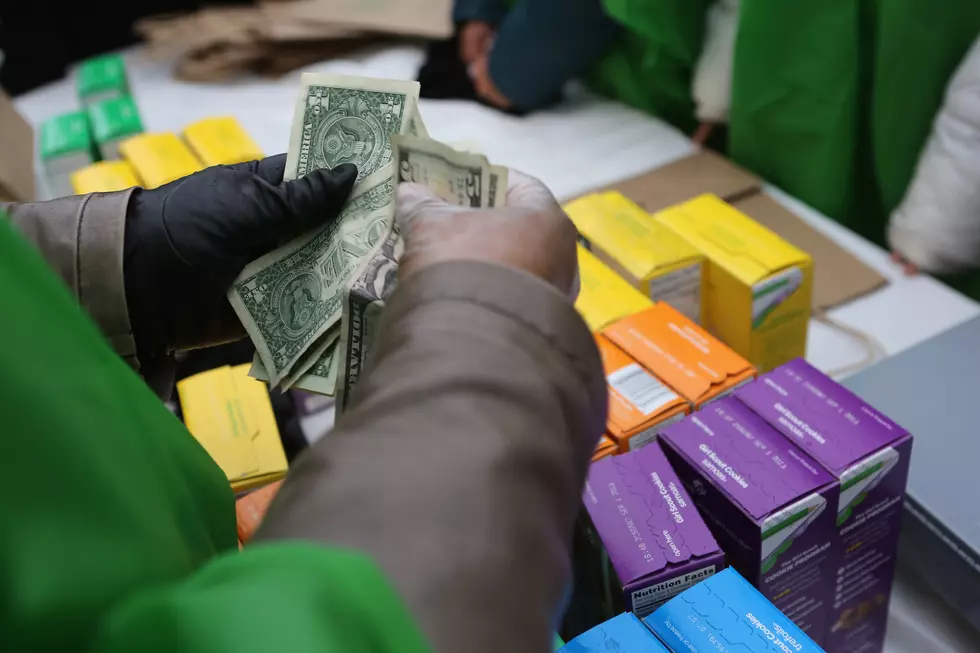 Illinois Girl Scout Troop Hits Jackpot at Pre-Munchies Destination
Getty Images
Girl Scout cookie order forms are in and the cookies will be delivered soon, but one group of girl scouts in Chicago are way ahead of the game. With the help of preplanning by a dispensary in Chicago, a girl scout troop struck gold by setting up shop for patrons leaving the store.
Enter your number to get our free mobile app
According to NBC Chicago, this was approved by Girl Scouts of Greater Chicago and Northwest Indiana.
The dispensary said it worked with the troop ahead of time to set up the booth, and other troops are planning similar appearances at the location every weekend for the rest of the month.
So how many boxes did the first troop sell? Let's just say they hit the jackpot.
"I do know it was like several hundred," said Britney Bouie, public relations manager for the Girl Scouts of Greater Chicago and Northwest Indiana. "They said they did good sales."
The dispensary (Dispensary 33) might have helped increase cookie sales with this tweet.
As far as Girl Scouts setting up outside of Rockford's dispensaries, there's a list of approved spots and I don't believe Sunnyside or Mapleglen made the cut. But, there's always next year!
---