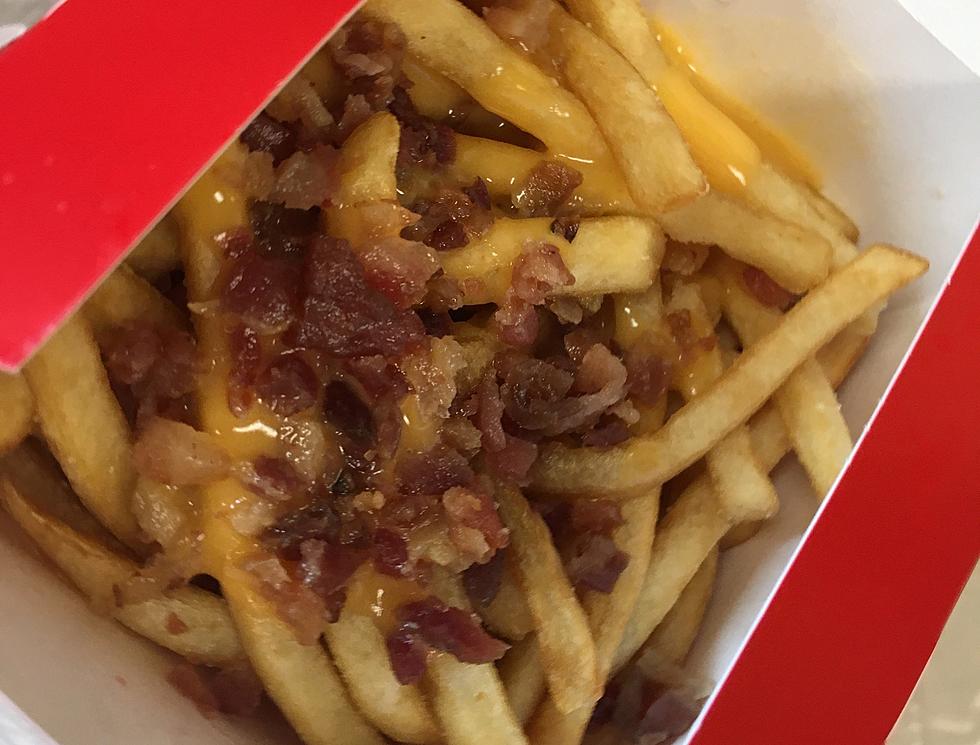 Illinois McDonald's Just Got the International Menu and We Tried It!
TSM
McDonald's is bringing us good eats from all over the world this week and we got a sneak peek.
Today is the day! You can officially get four 'Worldwide Favorites' at American McDonald's locations.
From a limited time, you can grab these International items at participating McDonald's, we know for sure they are at the Beloit McDonald's and we are thankful because they dropped off the four items for us to try.
Stroopwafel McFlurry from the Netherlands - your basic McFlurry packed with a caramel swirl and Stroopwafel caramel waffle cookie pieces
Grand McExtreme Bacon Burger from Spain - quarter pound of beef with bacon, McBacon sauce, gouda and onions on a toasted sesame seed bun
Tomato Mozzerella Chicken Sandwich from Canada - grilled or crispy chicken, tomatoes, tomato and herb sauce, mozzerella, onion and lettuce on a toasted artisan roll.
Cheesy Bacon Fries from Australia - McDonald's fries with cheddar cheese sauce and smoked bacon
Producer MJ gave the fries a 10 out of 10 while my favorite was the Stroopwafel McFlurry. Though I could see myself eating that chicken sandwich any day of the week.
And get this? According to USA Today, tomorrow (Thursday June 6) from 2-5 p.m. you can pay for these items with foreign currency. So fun!