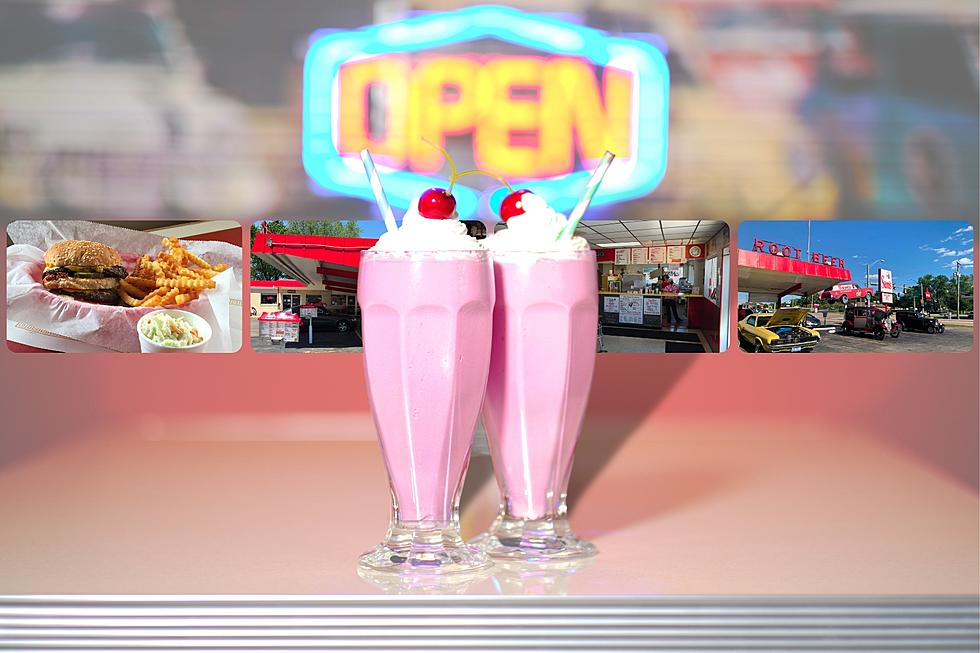 Byron, Illinois Drive-In Announces Season Opening Date
Sam's Drive-In, Canva
Illinois is full of finger-licking food at drive-ins across the state, but this place stands out from the rest. If you're unfamiliar with Sam's Drive-In, it needs to be on your "must-try" list this summer.
This legendary joint has been serving up lip-smacking delights since 1966 when it started as Dog n Suds. This spot has become a fixture in Northern Illinois since then. It's the go-to place for anyone who wants to gobble up some authentic, scrumptious food.
The family-owned drive-in, pride-filled establishment dishes out top-notch sandwiches, burgers, and Italian beef. And if you're craving something cool on a scorching hot summer day, their soft-serve ice cream is for you. Kids love it, seniors love it, and so does everyone in between. The creamy, velvety texture that'll send your taste buds soaring.
Friendly service and an inviting ambiance have been the hallmarks of Sam's Drive-In for years. So, whether you're grabbing a quick bite on your lunch break or having a family dinner, this cherished eatery will make you feel right at home.
See More: The Best Illinois Restaurant From "Triple-D" Isn't Far From Rockford
Let's talk about the grub.
The menu at Sam's Drive-In is something else! The homemade root beer, the Coney Dog sauce, the BBQ Sloppy Joes, the Tacos, the Italian Beef Sandwiches, and the Grandma's Cole Slaw will make your mouth water! But the Tex-Burger is where the parties at.
The burgers are mouth-watering, and their hotdogs burst with flavor at the first bite but you've got to try the BBQ sandwich, my personal favorite. And, if you're feeling adventurous, go for the tacos or the Italian beef sandwiches.
Sam's Drive-In 2023 Season Opening Date
If you haven't been to Sam's Drive-In yet, don't sweat it. The 2023 season opening date is coming up real soon, on April 11, 2023. So, grab your calendars and mark the date. And come out to this local gem to relish some mouthwatering food and great company.
PHOTOS INSIDE ABANDONED RETRO ILLINOIS DINER
25 Illinois Steak Joints You Need To Try Sooner Than Later
If you are anywhere between the Illinois/Wisconsin border and into the deep suburbs of Chicago, this list is for you.