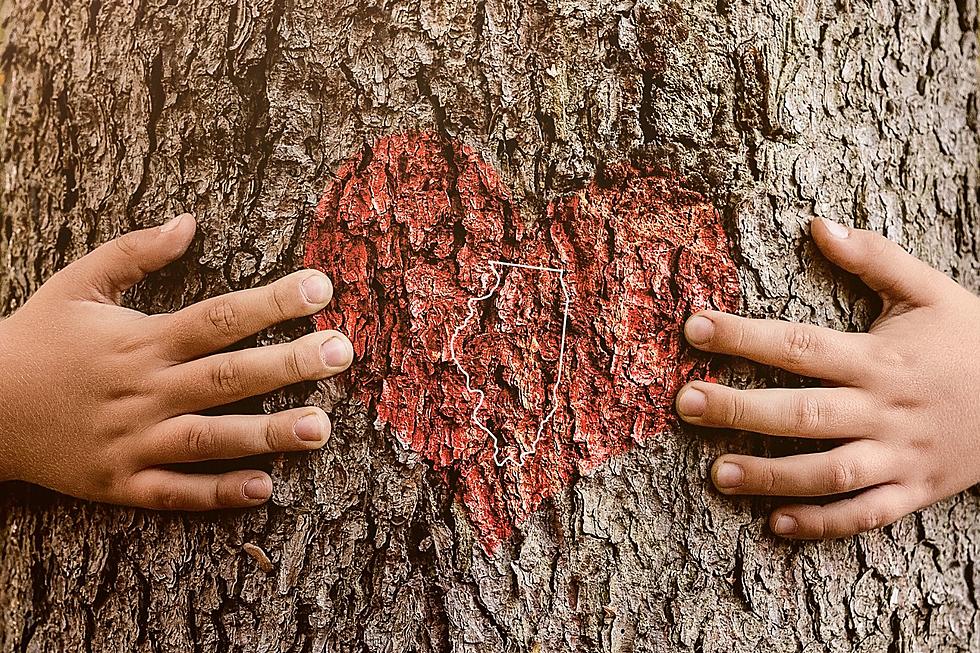 If You Want to Hug the Biggest Tree in Illinois Bring Several Friends
Canva
A stroll through Illinois' Bald Hill Prairie Preserve will bring you to the base of the state's biggest tree. Bring some friends and give this giant tree a hug.
The Biggest Tree in Illinois
Mount Morris joins other small towns around Illinois in the "Biggest_______" roadside attraction game. The only difference is that this attraction is more beautiful than silly,
Around Illinois, you'll find many beautiful tree-filled landscapes. There are 250 different species of trees (native and introduced) around the state. The most common tree species in Illinois are European buckthorn, green ash, boxelder, black cherry, and American elm. None of them can compare to eastern cottonwood growing in Mt. Morris, Illinois.
At the base of Bald Hill sits said tree. Illinois' biggest tree is an eastern cottonwood believed to be over 100 years old. At 122 feet high and 28.5 feet in circumference, this tree is taller and thicker at the base than the Byron water tower that's just southeast of Mount Morris.
The tree is located in the Bald Hill Prairie Preserve which is part of the Byron Forest Preserve District.
According to Ogle County Life, this eastern cottonwood is estimated to be 200 years old, which also makes it an Illinois bicentennial tree that started growing about the time Illinois became the 21st state back in 1818.
According to the Rockford Register Star, it's not just the biggest eastern cottonwood, it's the biggest tree of the more than 183 native tree species in all 102 Illinois counties.
I love that someone brought their drone to shoot a video of this beauty. Watch the video below.
The biggest tree in the world can be found in California's Sequoia National Park. The tree, known as "General Sherman" is 274.9 feet tall with a circumference of 79 feet.
WOW! A Look Inside The Largest Home For Sale in Illinois
Peek inside this 30,000-square-foot home with unimaginable luxury. 9 bedrooms, 17 bathrooms, a jaw-dropping kitchen, and more upgrades than you can count.