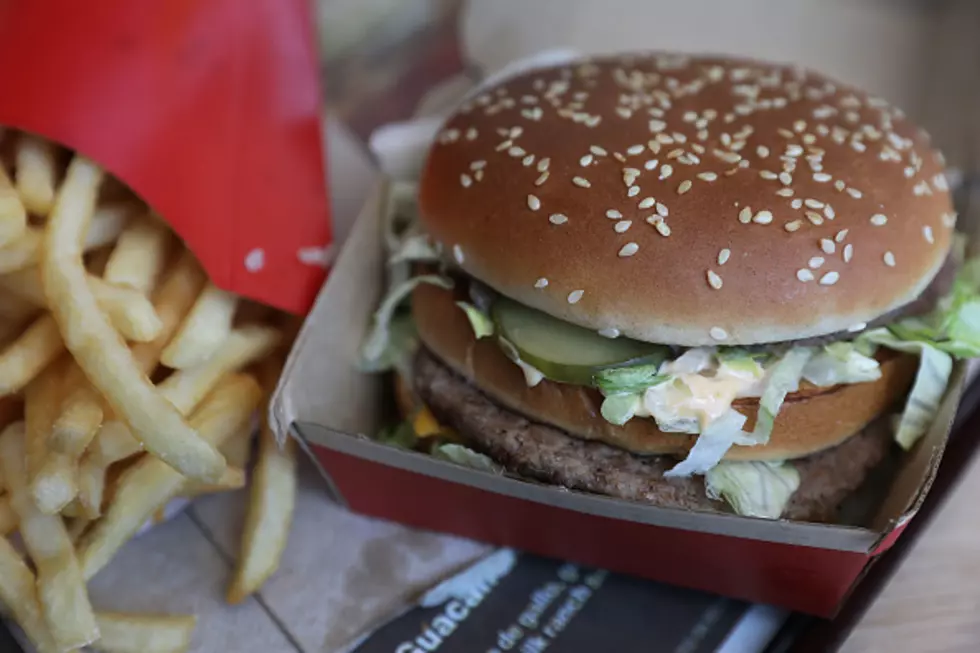 McDonald's Is Issuing Their Own Cryptocurrency
Getty Images
Don't worry, it won't overshadow the value of that big stack of Bitcoins you've got lying around the house.
No, Mickey D's is not getting out of the burger and fry business to try their fortunes in the cryptocurrency market. They're doing it to celebrate the birthday of their much beloved/much maligned signature sandwich, The Big Mac. They're calling it the MacCoin.
Starting at the lunch rush on Thursday, customers can receive a MacCoin with the purchase of a Big Mac at 14,000 participating restaurants across the United States, McDonald's announced Sunday. And what's the coin good for? Another Big Mac.

Customers can redeem the new currency for a free Big Mac starting Friday and running throughout the rest of 2018.

In an Interview with USA TODAY, McDonald's CEO Steve Easterbrook explained Thursday was selected as the release date for the brass-colored coins because it would've been the 100th birthday of Jim Delligatti, a McDonald's franchisee in western Pennsylvania who invented the Big Mac.
The MacCoins will feature 5 different designs to pay tribute to five decades of the Big Mac.
The '70s: Showcasing the decade's flower power
•The '80s: Alluding to pop art
•The '90s: Defined by bold, abstract shapes
•The early '00s: Specifically focusing on the technology that was at the forefront of the turn of the century
•The '10s: MacCoin calling attention to the evolution of communication
I think they should still make you sing the Big Mac jingle to use the coin.