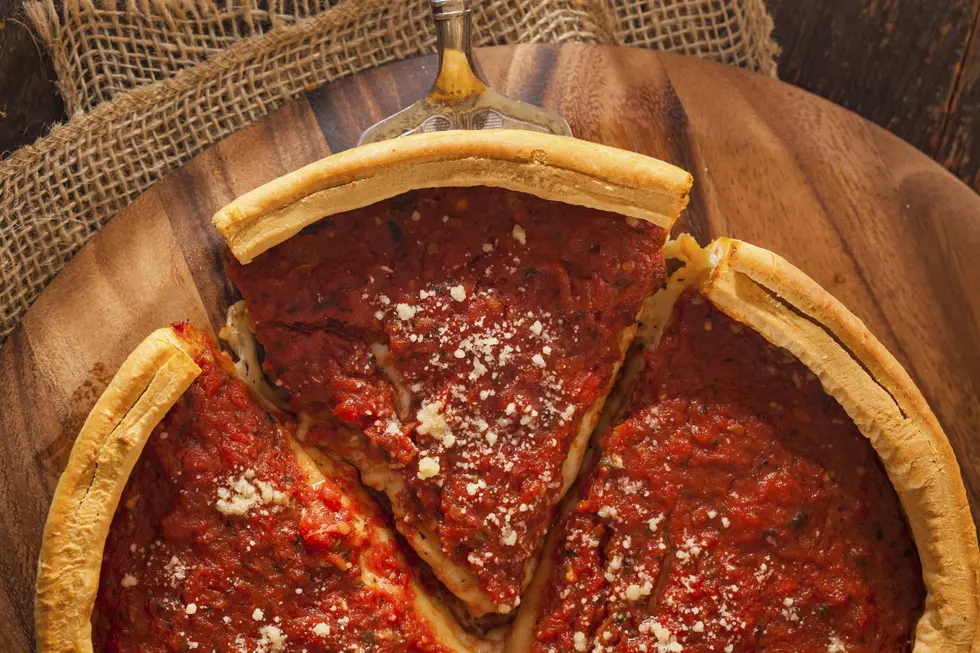 No One Successfully Makes Illinois' 'Most Popular Family Recipe' At Home
Getty Images/iStockphoto
Maybe Family Minded believes a "family recipe" constitutes a thing that tastes best coming from a restaurant?
Because a new list from Family Minded says Illinois' most popular family recipe is a deep-dish pizza.
Choosing deep dish pizza for Illinois sounds a bit on the nose, but whatever.
Regardless, no one has successfully made a decent restaurant-quality deep-dish pizza at home. If you have, you're probably just lying to yourself.
Then again, there's plenty of recipes littering the internet with instructions on how to do it at home.
One recipe on Delish mentions cooking the pizza at 450° for "20 minutes." If you do, that pizza will be a sloppy half-done mess.
You're better off ordering takeout from Giordano's or Lou Malnati's instead of wasting time (and money) on an at-home version of a deep-dish pizza.
Let's say you had a chance to update the list with Illinois' most popular family recipe. What would you pick? Tell us!
Enter your number to get our mobile branded app