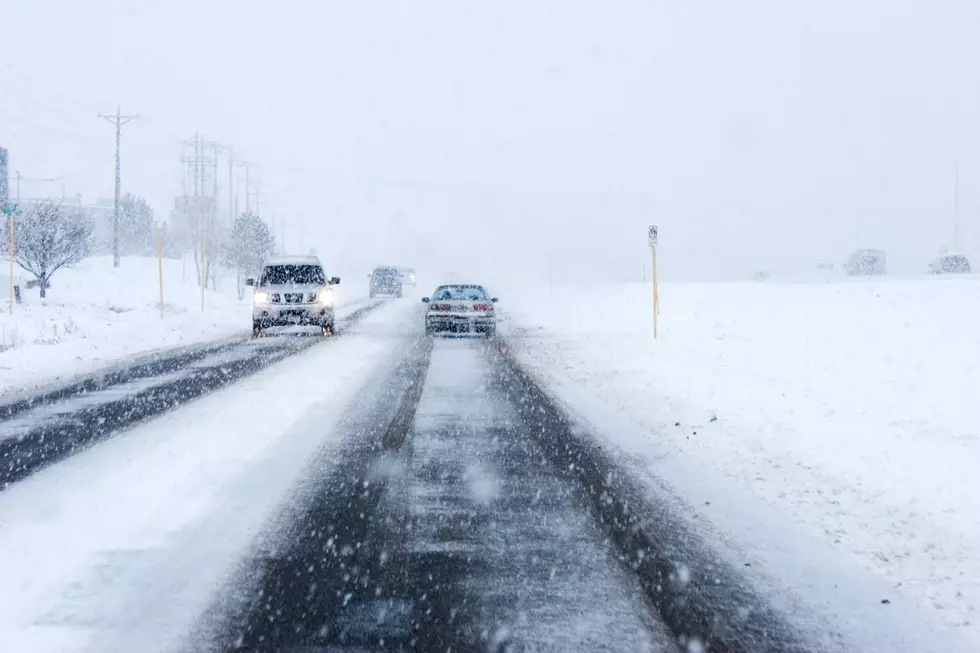 One or Two Inch Snowfall Can Create More Havoc on Illinois Roads Than You May Think
Getty Images/iStockphoto
When I first read about this, I had to re-read the graphic because I thought I misread or missed something. After a second go-round, it makes sense.
With tonight's expected snowfall, only about an inch for the Rockford area, the National Weather Service in Chicago left a little reminder for drivers ahead of this evening's commute. Take it snow. Sure, the roads are (mostly) clear and have been salted enough to quickly melt the snow but their conditions could still be dangerous despite the insignificant amount of snow expected.
U.S National Weather Service Chicago Illinois shared this graphic on Facebook reminding drivers it is conditions like this that can actually be of more danger for traveling versus significant snowfall. The reasons are more traffic on the roads compared to the vehicles that would avoid traveling during a snowstorm.
Possibly more dangerous road and visibility conditions than perceived by drivers in these situations.
When the snow hits the ground, not only is the potential ice and snow a hazard but when the snow starts to melt the roads can become "wet and slushy."
Another graphic shared by U.S National Weather Service Chicago Illinois indicates the most significant snowfall will occur between 2 and 7 pm, with the "wintry clipper system" leaving the area by 10 pm.
AAA Winter Driving Tips

Stay home

Drive slowly

Accelerate and decelerate slowly

Increase your following distance

Know your brakes

Don't stop if you can avoid it

Don't power up hills

Don't stop going up a hill
You read more about these tips here.
---
JB Love is ½ of  Q98.5's Lil Zim & JB In The Morning, weekday mornings from 5:00 a.m. to 10 a.m. Follow him on Twitter, Instagram, and TikTok.
Enter your number to get our free mobile app
Look Inside of Rockford Watch Co. Factory