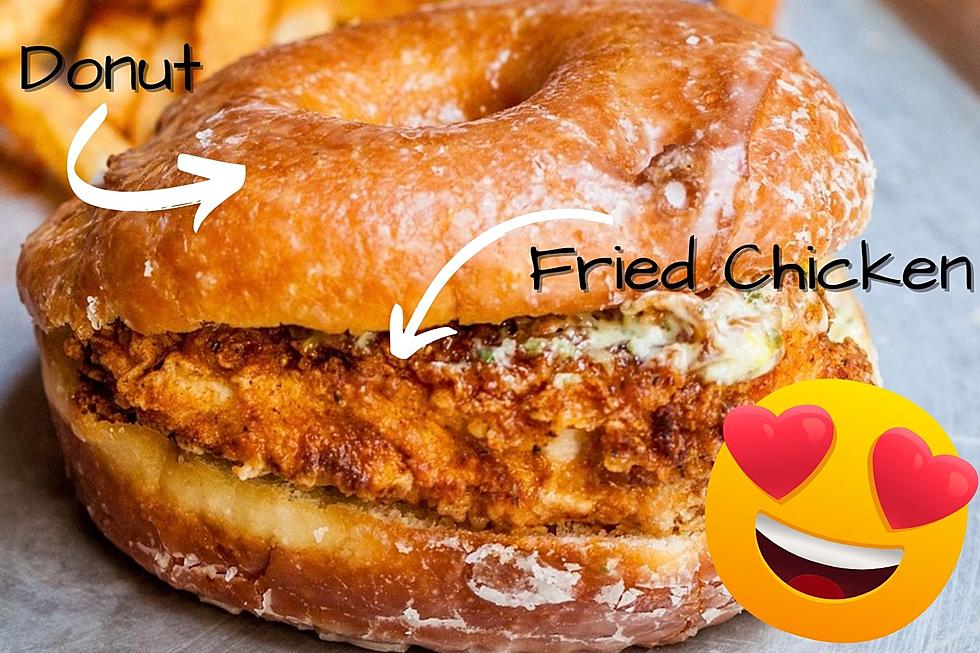 Popular Illinois Donut Shop Serves Fried Chicken Sandwich You Won't Believe
Do-Rite Donuts & Chicken via Facebook
One of the keys to success in business is to provide a product that stands out from your competition. This donut shop is doing just that and it's unbelievable.
Illinois is home to one of the best donut shops in America
When you see what kind of flavors are flying out of this donut shop, the above statement will not be a surprise.
Once you taste one particular item on the menu, you may wonder how any donut shop will ever compare.
Around the city of Chicago, this donut shop has developed quite a reputation for amazing donut creations, coffee, and breakfast sandwiches, but it's that chicken sandwich that gets most of the talk.
You can do donuts...
You can do fried chicken sandwiches...
Or,
You can be completely extra and do donut fried chicken sandwiches.
Chicago's Do-Rite Donuts & Chicken
There's something might fine going on at Do-Rite and you need to get in on the deliciousness. There are 7 locations around the city and suburbs.
Southern fried chicken stuffed inside a sinfully decadent donut and layered with cheddar, bacon, and ranch

 
Take a look at this creation.
Do-Rite's Donut Fried Chicken Sandwich
When you can actually smell and taste a photo. That's what is happening to me right now. It's like they knew I'd want to spice it up a little.
Can you imagine swapping out that bun below for the donut with sprinkles??????
You can actually have any of Do-Rite's sandwiches made using donuts in place of the bun, according to their website. There are 7 locations around Chicago, find the closest one to you HERE.
I think we have a new 'iconic' Illinois food to add to this list below.
You Cannot Visit Illinois Without Trying These 5 Iconic Foods
Welcome to Illinois. While you're here, we're going to make sure you eat well. Not just delicious food, but the most important foods our state offers.
25 Illinois Steak Joints You Need To Try Sooner Than Later
If you are anywhere between the Illinois/Wisconsin border and into the deep suburbs of Chicago, this list is for you.