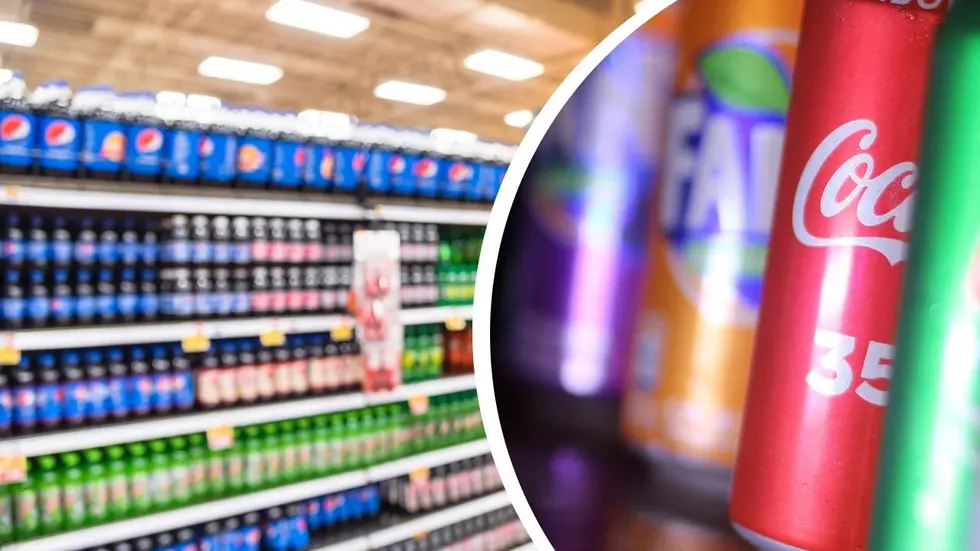 Did You Know This Is Illinois' Most Popular Soft Drink?
Canva
The votes are in and you might be pretty surprised by what Illinois' most popular soft drink is.  I know I took a step back and said, "Oh really?"
Okay, we all know pop is not the best thing in the world for you to drink. I'm not going to sit here and say I don't chug a can of root beer in a matter of seconds occasionally... because I do.  Sometimes water just doesn't satisfy your taste buds so we turn to pop most of the time, right?
What does the rest of Illinois prefer to drink when it comes to a good ol' can of pop?
Wisconsin definitely surprised me with their favorite: Jolly Good Soda.
It's made in Wisconsin and first introduced in the state in 1966! It's very popular amongst the locals and all across the country.
Alabama's favorite is pretty bold: Dr. Pepper babyyyy! Though Dr. Pepper was invented in Texas, Alabama seems to claim it as their own.  A pharmacist actually invented the flavor in 1885 in Waco, Texas!  The more you know.
Now for Illinois.  Would you believe me if I told you Jarritos came in first place for Illinois' most popular soft drink?  Because it is.
JARRITOS: "All-natural, fruit-flavored sodas from Mexico. The Official Drink of Tacos!"
Honestly, I love Jarritos.  My dad always stocks up when we go to Valli Produce for all the flavors.  If you've never had any flavor of Jarritos, you're truly missing out!  It really is delicious with tacos, not gonna lie.
You probably have friends who love Mexican coke, but have they tried Mexican fruit soda?  Probably not.  There are so many flavors you can choose from and every single one is so unique and tasty!
Based on Google searches, Jarritos was the most searched by Illinois peeps.  Check out the rest of the list of states here!  If you had to decide, what should Illinois' most popular soft drink be?
38 of the Most Popular Olympians Born Illinois
Did you know these Illinois-born people competed in the Olympics?
9 Most Popular Favorites at Olive Garden You Need To Experience
These are arguably the most popular favs on Olive Garden's menu and it's not all dinner. Don't take my word for it, Business Insider agrees too.