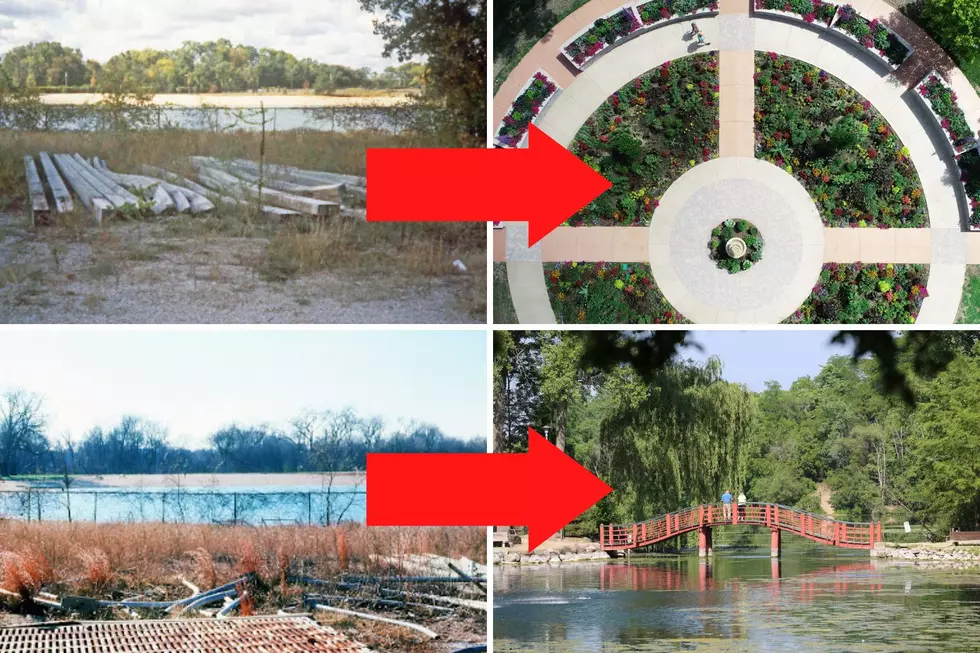 Did You Know One of Wisconsin's Most Popular Gardens Used to Be a Huge Pile of Rubbish?
rotarybotanicalgardens.org, Rotary Botanical Gardens via Facebook, Canva
If you've lived in the Stateline area for some time, I'm willing to bet you've visited Rotary Botanical Gardens in Janesville, Wisconsin before.
This garden is a must-stop for my family every Christmas because its Holiday Light Show is truly breathtaking!
Many of us are probably quite familiar with what the beautiful grounds of Rotary Botanical Gardens look like today, but did you know that the area used to be the sight where a ton of rubbish and old equipment came to die?
The History of Janesville's Rotary Botanical Gardens
According to Wikipedia;
Rotary Botanical Gardens was established in 1988 by Janesville Rotary Clubs on the grounds of a defunct sand and gravel quarry.[4] Owned by the city, the site was filled with debris and equipment. The city leased the site to the Rotarians, who began a multi-year cleanup project.
After work crews cleared tons of rubbish from the 20 acres that now make up the Rotary Botanical Gardens, they began work on the beautiful walkways, gazebos, and gardens that we get to love today.
I came across some old pictures of the sight on Rotary Botanical Garden's website, and the transformation is quite extraordinary! Here are just a few examples...
Some of the laminated beams pictured here were used as supports for the Garden's Japanese arched bridge...
This is what the site of the current sunken garden used to look like...
The gazebo garden was created just to the right of this massive pile of debris...
The Rotary Botanical Gardens website also features some pretty cool in-progress pictures of its creation too, you should check them all out now, here.
10 Places in Wisconsin That Have Strong Ties to Gangster History
25 Places You Need to See Next Time You're In Wisconsin