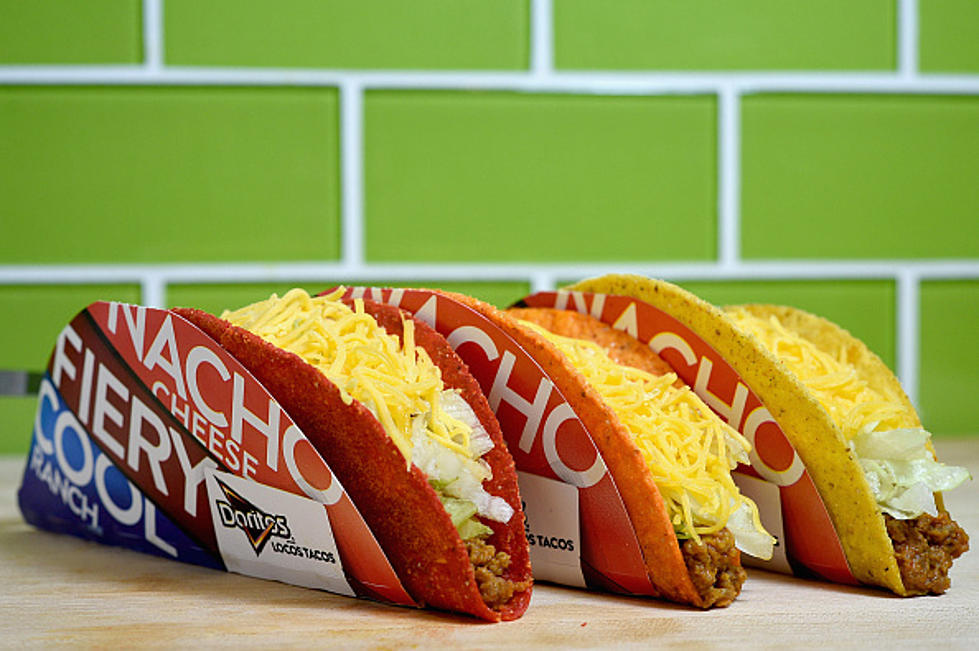 Taco Tuesday in Rockford Means One Free Taco For All
Getty Images for Taco Bell
Enter your number to get our free mobile app
Taco Bell is making taco Tuesday even better with arguably the best taco on their menu. Every American will get one today for FREE if they want it.
In the "We're All In This Together" portion of his letter to America, Taco Bell CEO Mark King said this.
I continue to be in awe of the heart we are seeing in this country, so we want to show our appreciation by giving everyone in America who rolls up to a Taco Bell drive-thru at a participating location a free Nacho Cheese Doritos® Locos Tacos this Tuesday, March 31st, while supplies last. It's a small way for us to say thank you for the ways you're showing up for your communities and our chance to give you a little TLC during this time. We also know that for many of you, delivery is more than just an option – it's a necessity. We've expanded our free delivery offer through GrubHub for all orders $12 and up to make it easier for you.
Even better, Taco Bell's current national initiative is to support their restaurants' local communities.
I'm incredibly proud to say that the Taco Bell Foundation is donating $1 million to No Kid Hungry, a national campaign to end childhood hunger in America. We're also working to turn on our Round Up program and invite you to take part in this if you so choose. When going through our drive-thru at participating locations, you will be able to 'round up' to the nearest dollar and all funds raised will also go to No Kid Hungry.

In addition, we'll be working with our restaurants and distribution centers to donate excess food and produce to local food banks to provide meaningful support to our communities in times of need.
Enjoy Taco Tuesday, my fellow Americans. Stay strong.
---