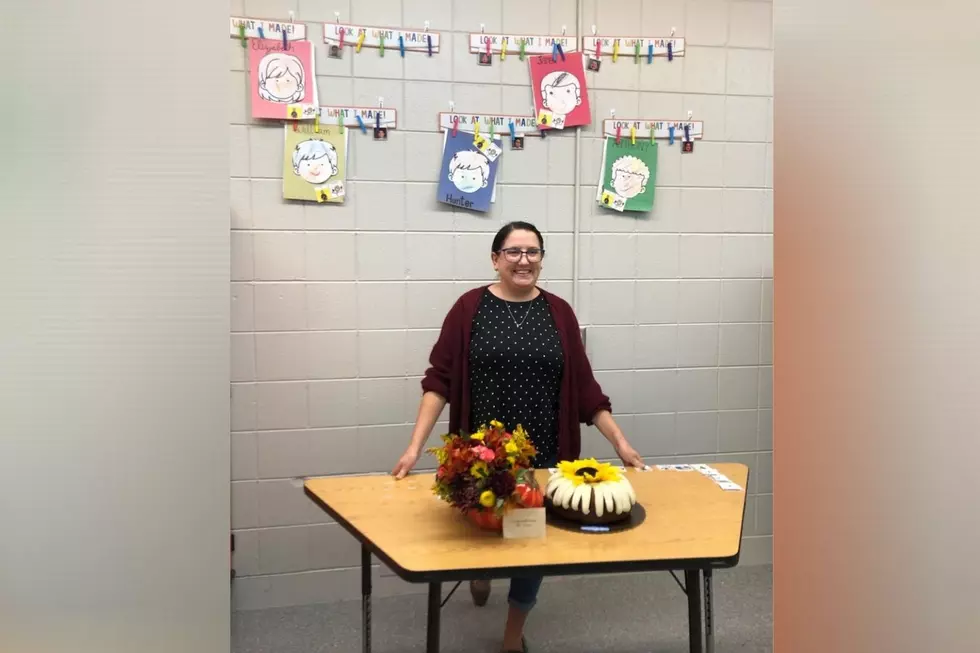 Teacher of The Week Makes Sure Her Students Always Come First
Credit TSM
This school year has put teachers to the ultimate test. I'm sure when teachers first decide they want to be in the profession, they don't expect an easy journey. However, I can bet NO teacher expected the circumstances that 2020 has brought to the education world.
Despite the craziness that is this year, teachers are STILL going above and beyond for their kids. Our new Teacher of The Week is a shining example of that.
Congratulations to Ms. Morgan Clott from Wilson ASPIRE in Rockford! She was nominated by her coworker Angela and the letter reads -
Morgan is as selfless as they come, she pours her whole heart over our kiddos. Wilson Aspire is a special education school that not  a lot of people know about. I have worked under Morgan ( I am a paraprofessional) on and off for 3 years. She is the best teacher by far. She takes each one of our kiddos in our class( 7 students)  under her wing and teaches them with such patience, love and kindness. She is who we should all strive to be. Our job can be tough with behaviors, Morgan steps right in to the situation, does not faulter , She protects us as well as our students. We all found out a week ago that our school is closing. Our hearts are broken beyond repair, whoever gets Morgan as their teacher will be blessed beyond words.
When we talked to Morgan we learned that the school will be closing at the end of the school year. But she is putting everything she's got into making sure these kids have a good school year and find where they're meant to be when it comes to next year.
Thanks for all you do Morgan!
If you have a favorite teacher you want to nominate, you can do that HERE!
LOOK: 'Muppets' Artist's Magical Woodland Home Could Be Yours