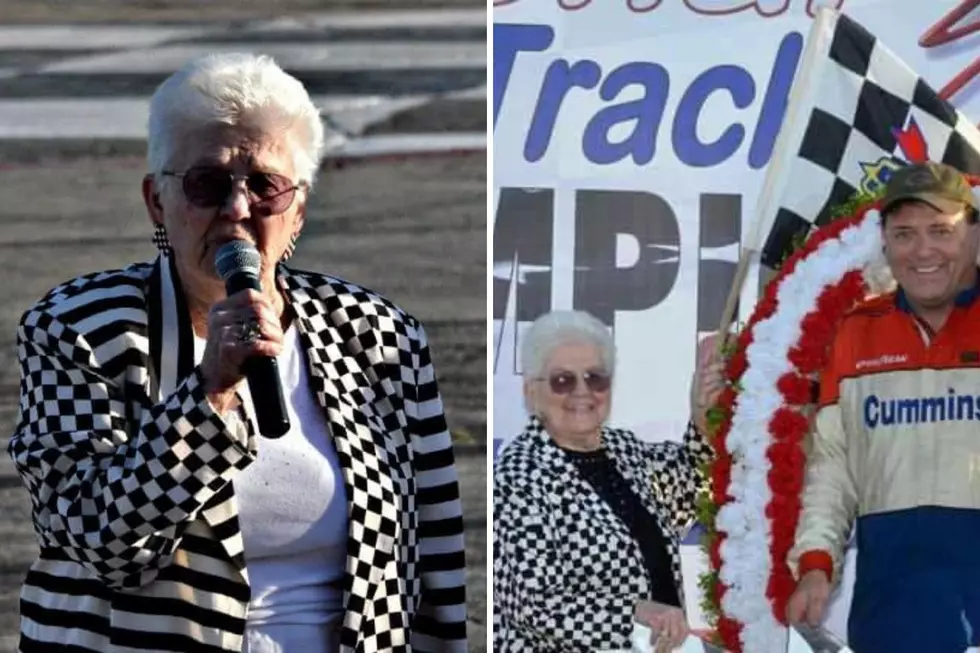 The Rockford Speedway Mourns The Loss of Their Matriarch, Jody Deery
Rockford Speedway via Facebook, Canva
I was pretty bummed to wake up this morning and see the news that Jody Deery of the Rockford Speedway passed away at the age of 97.
If you've ever been to the Rockford Speedway before, I am confident you saw Jody Deery either working in the ticket booth, on the track or simply just enjoying a great night of racing in the stands.
The Deery Rockford Speedway History
Jody Deery and her husband Hugh's adventure in Rockford racing began back in 1959 when they purchased an interest in the track. The Deery's officially took over ownership of the track in 1967, where Jody continued to work until her retirement, AT THE AGE OF 95, in 2020. I think it's safe to say there are few people in this world who loved racing, and the Stateline community, more than Jody Deery.
Jody Deery's Accomplishments
Besides curating this community's love for racing, Jody Deery was a champion off the track too. Her list of accomplishments and service is a LONG one, but here are just a few of them according to the Rockford Register Star:
She won the Auto Racing Promoter of the Year award in 1994.
She served as membership chairman of the Catholic Women's League and the Caritas organization to help foster children.
 She was on the board for Catholic Charities, the Quota Club, St. Elizabeth's Social Center, and Reach Out.
I have no doubt the Rockford Speedway and the Deery family will continue to honor Jody's legacy of providing premier racing action for many years to come, but now they have to do it without their shining star.
My thoughts and prayers are with the entire Rockford Speedway family in the days to come, this loss is a hard one for the entire community. Jody Deery, you will be missed tremendously!
FLASHBACK: 10 Rockford Places You Probably Hung Out At on Friday Night
25 Famous People From Rockford