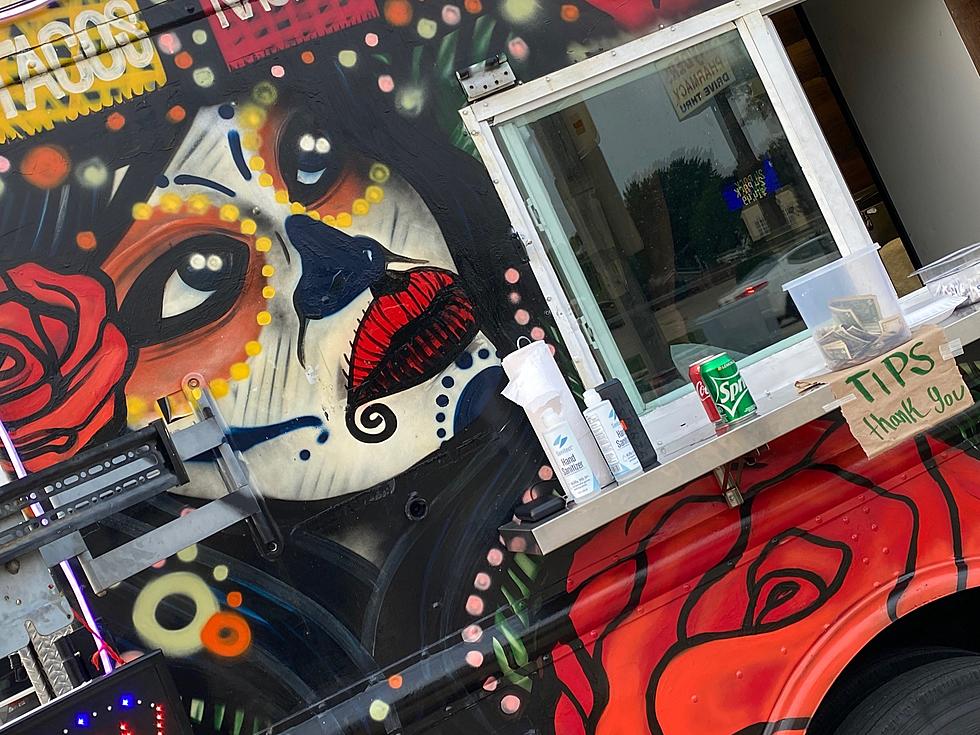 This Tiny Food Truck Makes Some of Illinois' Tastiest Tacos
Lenny Photo
You know the saying, big things come in small packages? Here's a good example.
You can also say some of the best meals are the ones where the expectations are low.
I'm not saying I didn't have high (or low) expectations when I noticed a food truck serving up tacos in Byron the other night, but I certainly didn't think I'd be telling you about them today.
So I'm not sure if I was super hungry or if the food is really that good. I'm leaning more toward "good" over "hungry" because I devoured my grub from El Senor De Los Tacos in seconds.
If you're unaware, El Senor De Los Tacos is a Mexican restaurant in Rochelle, Illinois.
They also have a food truck that can be rented out for events in between stops around Northern Illinois.
So walking up I had no clue what I was getting into. There was no signage, and the menu had four items:
Tacos
Burritos
Quesadillas
Tortas
I was in the mood, and my wife and kids haven't eaten yet, so I ordered up tacos, a burrito, and a quesadilla.
After a few minutes, I was told they couldn't make the quesadilla because they ran out of cheese. Jokingly, I said, "you should run to the grocery store and get some more."
You know what? They did. They ran across the street, bought some cheese, and finished up the quesadilla. I'm sure glad they did too. The steak quesadilla I ordered was phenomenal.
Side note: they gave me a few tacos to try while I waited for the quesadilla.
It's not like I needed it, I ordered my own but it sure was nice to get some free grub while standing around.
When I got home with the food, the entire family ate. The dinner was a silent affair. Always a good sign when you live in a household full of picky eaters.
My only complaint, the food is expensive. However, it was totally worth the money.
Reviewers on their Facebook rate them at a 4.6 out of 5 and on Yelp a 4 out of 5.
I was told the taco truck is in Byron on Wednesday and Friday, so check them out if you have time.
You can also visit them in person at their restaurant located at 1001 North 7th Street in Rochelle.
Seven Restaurants for the Tastiest Taco Trek in Rockford
LOOK: 15 Discontinued McDonald's Menu Items