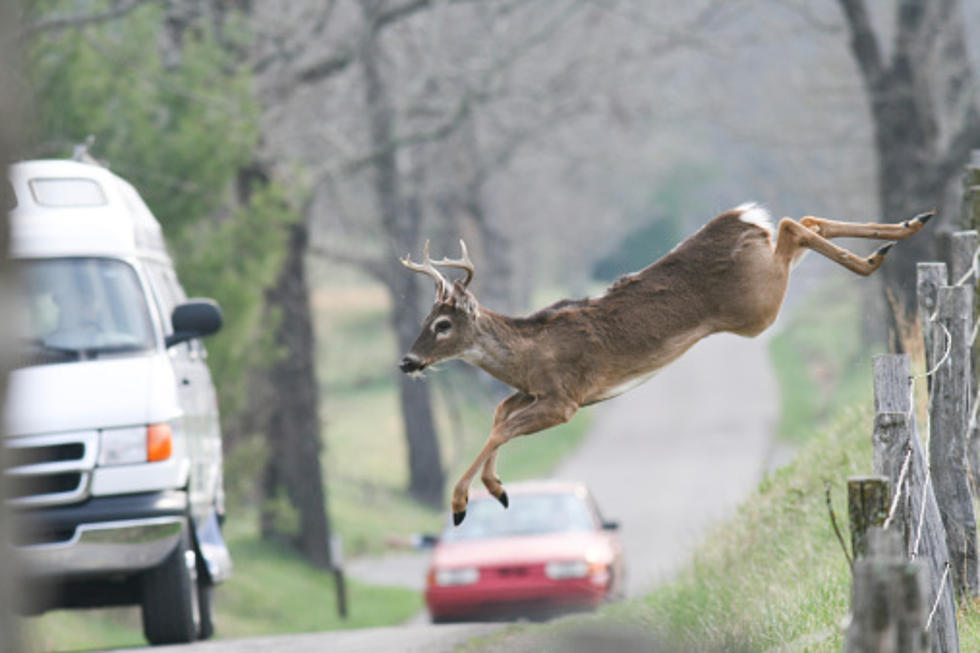 What Are The Odds In Illinois Of You Hitting A Deer?
Getty Images
According to the results of an annual study done by insurance company State Farm, November is the most dangerous month for collisions with deer and other animals on our nation's roads and highways.
America's drivers plowed into animals of different sorts on the roads and highways an estimated 2.1 million times between July of 2020 and June of this year, according to the analysis. Crashes happened in every state and peaked in October, November and December.
Some States Are Just More Dangerous Than Others When It Comes To Deer On The Roads
Illinois, according to the State Farm study, is what's called a "medium-risk" state when it comes to collisions with animals. Here in our state, drivers have a 1 in 137 likelihood of an unfortunate, expensive, messy, and sometimes deadly (for the driver) encounter with an animal on the road, and most of those encounters are happening with deer.
By the way, that 1 in 137 chance in Illinois (giving us a ranking of 36th out of 50 states) of hitting a deer is far better than Michigan's 1 in 54, Wisconsin's 1 in 56, Iowa's 1 in 59, Indiana's 1 in 100, or Kentucky's 1 in 88.
Not Surprisingly, Hawaiians Are Least Likely To Have A Car Versus Deer Encounter
You'd be more likely to catch and correctly spell the name of Hawaii's state fish, the Humuhumunukunukuapuaa, than run over a deer outside of Honolulu.
On the mainland, the state you're most likely to bash into a deer in is West Virginia. They took the top spot with a 1 in 37 chance, followed by Montana, with a 1 in 39 chance. South Dakota was third with a 1 in 48 chance, followed by Michigan and Pennsylvania, which both had a 1 in 54 chance.
Huge Wisconsin Dream Home with Outdoor and Indoor Pools for Sale
There isn't one detail about this $3.5 million home that isn't breathtaking. Wait until you see the master suite, the unbelievable walk-in closet, the kitchen and theater.
31 Photos Proving There's No Illinois Town More Beautiful Than Galena