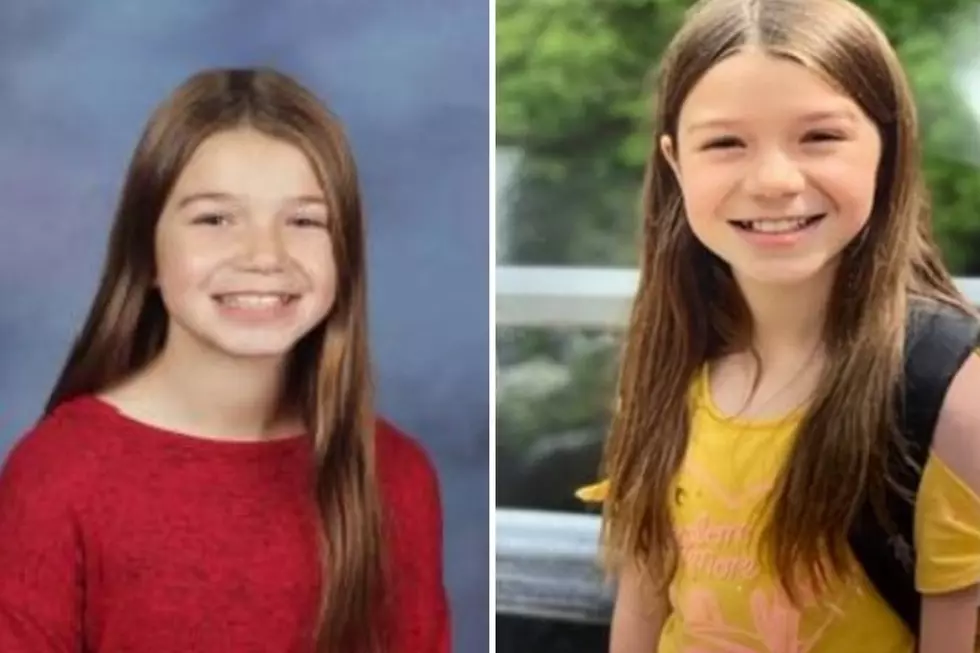 Why Hasn't an Amber Alert Been Issued For This Missing Wisconsin Girl?
Chippewa Falls Police Department via Facebook, Canva
This is the stuff every parent's nightmares are made of, and it's going to take a lot more than prayers to bring this child home safely.
A 10-Year-Old Girl from Chippewa Falls, Wisconsin is Missing
Since about 9 p.m. on Sunday, April 24, 2022, the Chippewa Falls Police Department has been conducting a desperate search to locate a 10-year-old girl named Lily Peters who never returned home from her aunt's house yesterday.
The press release sent by the Chippewa Falls Police Department last night says Lily was reported missing by her father around 9 p.m. last night, and they immediately began a full-on search that included drones, K9 units, and door-to-door canvassing of the area by police officials
Lily's bike was found in a wooded area near her aunt's house last night, but as of this morning, Lily is still missing and people are beginning to fear the worst. The press release also said that, at the time, the case "does not meet the criteria for an Amber Alert", and people want to know why, and so do I.
Criteria For Issuing an Amber Alert
According to the Department of Justice, the criteria that must be met for an Amber Alert to be issued are:
There is reasonable belief by law enforcement that an abduction has occurred.
The law enforcement agency believes that the child is in imminent danger of serious bodily injury or death.
There is enough descriptive information about the victim and the abduction for law enforcement to issue an AMBER Alert to assist in the recovery of the child.
The abduction is of a child aged 17 years or younger.
The child's name and other critical data elements, including the Child Abduction flag, have been entered into the National Crime Information Center (NCIC) system.
After reading that criteria and re-reading the Chippewa Falls Police Department's press release from last night, I'm assuming they cannot issue an Amber Alert for Lily yet, because they simply do not have descriptive information for a vehicle or suspect who might have taken Lily. At this point, they don't even know if that is what happened.
Chippewa Falls, Wisconsin may be located about 4 hours from the Rockford, Illinois area, but it never hurts to keep your eyes peeled and your prayers coming for this missing girl and her family.
If you, or someone you know, has any information on Lily Peters' whereabouts, please call the Chippewa County Dispatch Center at 715-726-7701.
The Safest Cities in Illinois & Wisconsin
Safewise
did a study on the 100 safest cities in America. Eight of them are in Wisconsin and Illinois.
25 True Crime Locations: What Do They Look Like Today?
Below, find out where 25 of the most infamous crimes in history took place — and what the locations are used for today. (If they've been left standing.)