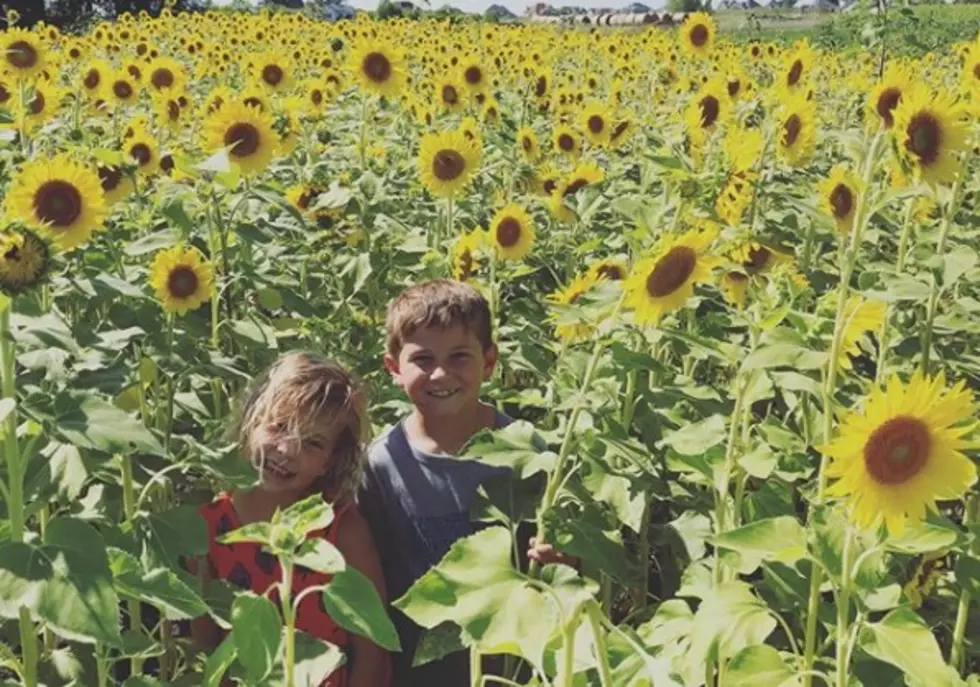 Wisconsin Farmer Plants Two Million Sunflowers Just To Make People Happy
thompsonstrawberryfarm via Instagram
When you plant that many sunflowers you better hope people see 'em.
That's the story out of Kenosha County and tiny Bristol, Wisconsin, roughly 100 miles from Rockford.
Thompson Strawberry Farm is home to these two million sunflowers that are garnering national attention and carloads of people.
The operator of the farm, Scott Thompson told Mount Pleasant-Sturtevant Patch he wants visitors to "just enjoy what reality used to be like instead of what it is now."
Thompson's wife had the idea to originally plant sunflowers. It all started in a two-acre field and has since blossomed into a gigantic 22-acre monster.
Carloads of people from Chicago, Milwaukee, and the Rockford area have flocked to see and of course, take selfies with, in, and around the sunflowers.
The Thompson Strawberry Farm is located at 14000 75th Street in Bristol and their sunflower fields are open daily from 10 a.m. to 7 p.m. It'll cost you $25 per vehicle but you'll walk (or drive, probably drive) away with a dozen sunflowers of your own.
Time is not on your side though, Patch says sunflower season "should last until the end of September."
Enter your number to get our free mobile app
Sweet Lenny is the brand manager of 97ZOK, Q98.5, and Operations Manager for Townsquare Media Rockford. Catch him afternoons 3 to 7 on 97ZOK. Follow him on Twitter, Instagram, and like his page on Facebook.
See the Must-Drive Roads in Every State