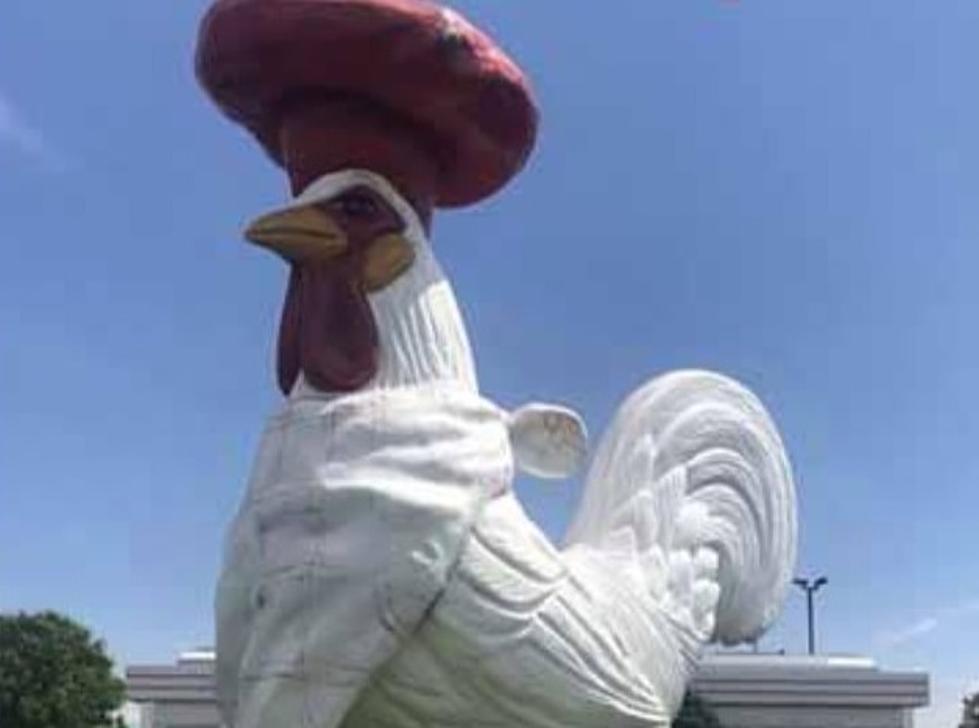 Wisconsin Restaurant Owner Offering Reward For Return of Giant Rooster
Osseo Family Restaurant via Facebook
It's not every day you see a giant rooster outside of a diner, and now the folks in this small Wisconsin town aren't seeing one either.
That's because the behemoth that measures about 12 feet tall and 4 feet wide that was sitting outside the Osseo Family Restaurant in Osseo, Wisconsin has been stolen.
The owner of the restaurant, Artan Shabani estimated it has been sitting outside of the restaurant for nearly 30 years according to Fox News and has no idea how it was stolen. Shabani told WQOW the rooster was "bolted into the ground with steel beams" and "removed without anyone noticing."
Shabani wants the rooster back too. It also sounds like he is willing to take it back no questions asked, offering a $1,000 reward and a free meal for its safe return.
If it's a prank, if it's some high school kids or college kids, I'm not pressing charges...I'll still even give them the $1,000 reward for bringing it back, too, and give them a free meal at the restaurant.
Not sure why someone would want to steal a giant rooster. First, it seems like a lot of work, and second, what are you going to do with it after you finally have the giant rooster in your possession?
LOOK: 15 Discontinued McDonald's Menu Items
Enter your number to get our free mobile app
.
Sweet Lenny is the brand manager of 97ZOK, Q98.5, and Operations Manager for Townsquare Media Rockford. Catch him afternoons 3 to 7 on 97ZOK. Follow him on Twitter, Instagram, and like his page on Facebook.