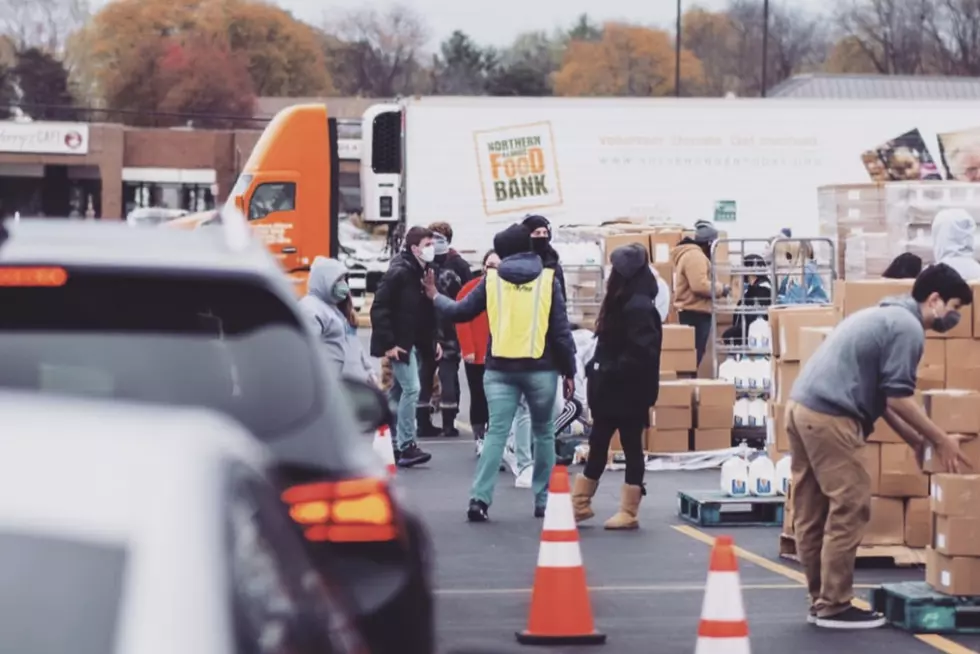 A Rockford Church is Hosting Its 14th Food Drive During Pandemic
City First Church via Facebook
The effects of the COVID-19 pandemic will never be forgotten by those who lived through it. The good, bad, and the ugly will likely be shared in history books. But, it's not over yet, not by a long shot. We know, scientifically, viruses never completely go away and, beyond that, the financial devastation will be felt by many for years to come. Even though another round of stimulus checks has begun to be sent, many families need help now. This is a small way to help right now.
City First Church has been active during this pandemic by making healthy food available for families in need, without question. As of this article, City First Church in Rockford has already handed out 1.7 million pounds of food since April 2020, serving more than 100,000 families. They're doing it again tomorrow, Thursday, March 18.
This week, the church expects to feed nearly 1,800 households. There will be semi-trucks filled with thousands of pounds of dairy, protein, and produce thanks to the partnership with Northern Illinois Food Bank.
Like all their food distribution efforts during this pandemic, this will be a drive-thru food distribution beginning at 10:00 AM while supplies last in the main auditorium parking lot at 5950 Spring Creek Road in Rockford.
Recipients will be asked to remain in their vehicle while the team members take proper precautions to place the food into the trunks of each car. In order to receive multiple large boxes of food, participants are asked to provide room in their trunks ahead of time.
City First Churches Senior Pastor, Jeremy DeWeerdt said the church's desires are not only to provide food and resource needs to the city but also to be a beacon of hope, which is something many folks need now and in times of hardship.
READ MORE: Inspiring Stories From the Coronavirus Pandemic
JB Love is ½ of  Q98.5's Lil Zim & JB In The Morning, weekday mornings from 5:00 a.m. to 10 a.m. Follow him on Twitter, Instagram, and TikTok.