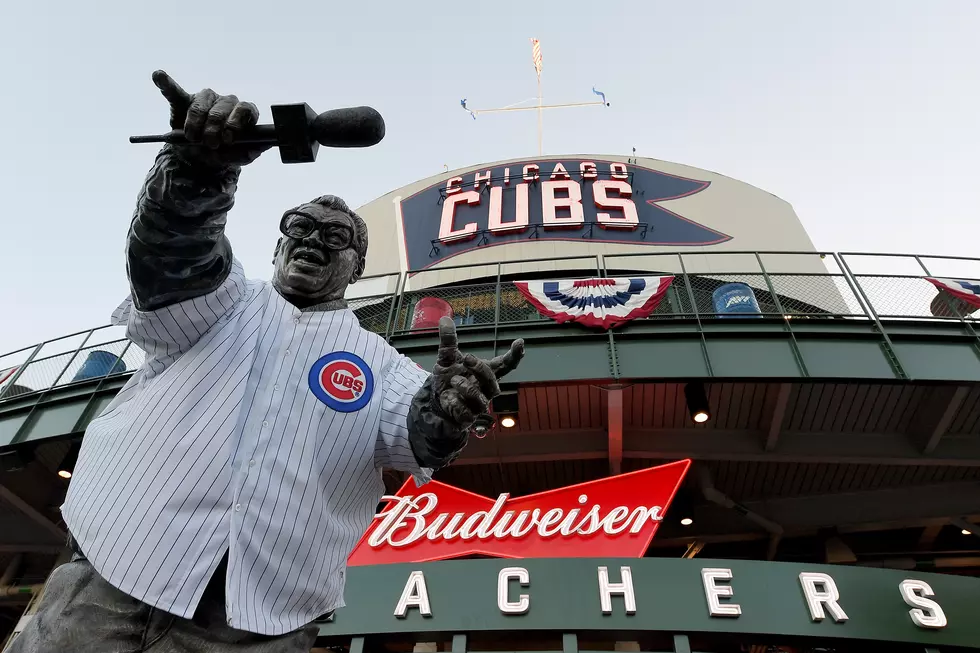 Chicago Cubs Looking For Its Next Wrigley Field PA Announcer
Getty Images
If you know anyone who talks into a microphone for work or play there is a good chance that person would love for their voice to be heard by tens of thousands of people. This might be their opportunity, or even yours. The Chicago Cubs on are the hunt for the team's next Wrigley Field public address announcer.
Now, I love radio and all but this would be the dream of all dreams professionally speaking. I wouldn't think twice about the once-in-a-lifetime/ it's more likely that I survive getting struck by lightning, twice, and being bitten by a shark after surviving a plane crash than to get this job. However, I spare no share, I would be a part of the submissions if there were a contest. (Remember, you can't win if you don't play.)
Anyway, the most recent Cubs public address announcer spent many years in Rockford before his 10-year career at the 2016 World Series Champion team. Andrew Belleson was the long-time Rockford Riverhawks announcer before working for the Chicago Cubs.
Belleson beat out almost 3,000 applicants who were all dreaming of the best job in baseball. And, although he won his rights through the means of a contest, you might not be that lucky. As of this article, no contests have been announced even though opening dad is only a few weeks away. However, there are talks of what to expect in the first few weeks of the official season, according to BleedCubbieBlue.
Although many fans wish for a chance to have that job it appears as though there will not be some sort of public contest. At best it's a "who do you know" kind of deal.
KEEP READING: Here are 50 of the most famous sports goofs
JB Love is ½ of  Q98.5's Lil Zim & JB In The Morning, weekday mornings from 5:00 a.m. to 10 a.m. Follow him on Twitter, Instagram, and TikTok.