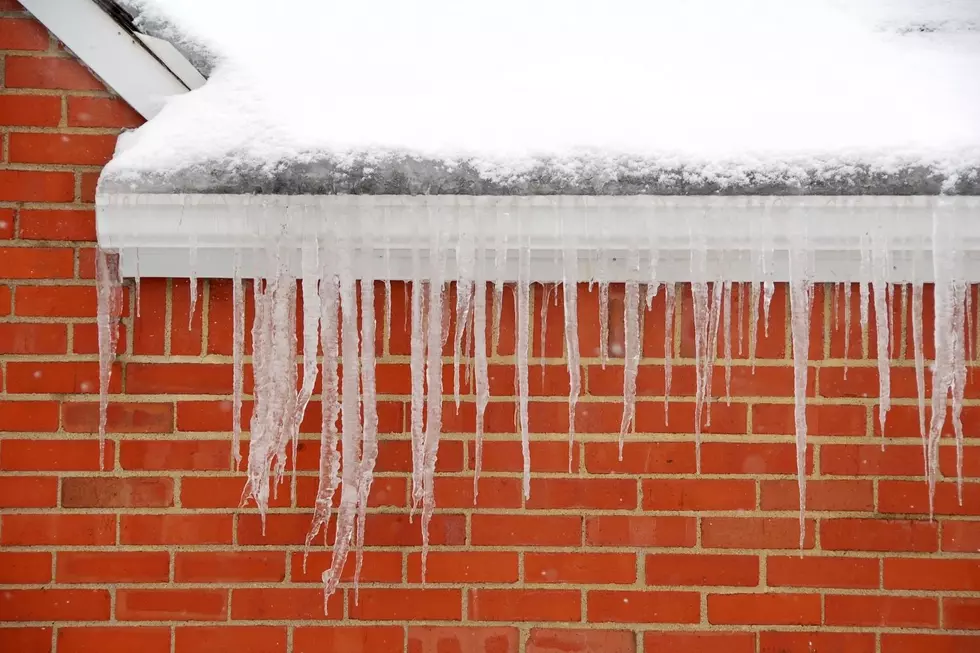 EW! Here's The Nasty Reason You Should Stop Eating Icicles
Canva
Raise your hand if your an adult and you still eat an icicle every now and then. (I better not be raising my hand alone here) You can admit it! It's something we do that makes winter feel like it did when we were kids. Remember waking up and seeing those BIG icicles hanging off of your roof? I found so much joy in breaking one of those things off and eating it.
However, now that I'm older and think about it a little, it's really gross. And I mean REALLY gross. Tik Tok user and Iowa meteorologist Katie Nickolaou is going viral on the app because of what she had to say about eating icicles. Her video has over 10 million views and has over 2 million likes.
Check out what weather_kaite had to say about why you should NOT eat an icicle -
So, yeah, um, WHAT? I mean, think about it, would you ever climb up onto your roof and like your shingles or gutters? Obviously not. But that's exactly how icicles form. Sure the snow that falls from the sky is clean, but when it hits your roof, which is COVERED in bird poop. Then it drips down and forms from the gutters. Which spend all year collecting a bunch of other nasty stuff.
Moral of the story, don't eat icicles.
Here Is How To Blur Your Home On Google Street View