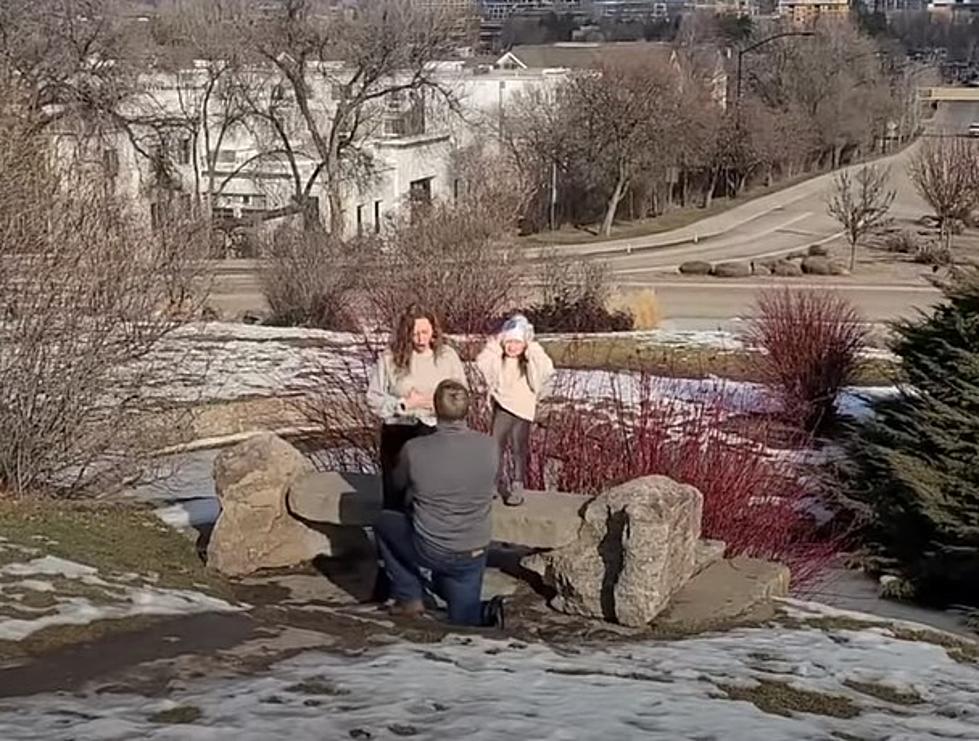 Illinois Couple's Wedding Proposal Video Goes Viral Thanks to One Sentimental T-Shirt
Jared & Avery on YouTube
Can we talk about wedding proposals for a second? In my opinion, a proposal should be special and include something unique to that couple, and when it's a surprise it's even better. The proposal my now husband set up was a complete surprise and had several sentimental, unique touches that really blew me away.
A wedding proposal doesn't have to be a lavish affair, it just needs to come from the heart, and Jared Spickler of Winnebago, Illinois just knocked it out of the park when he proposed to his high-school sweetheart, Avery Williams.
How a Simple T-Shirt Caused A Viral Proposal Video
This morning I really put my Facebook sleuthing skills to work after noticing a Newsweek article shared in the Winnebago, IL Community Group on Facebook about the engagement of two former Winnebago High School students that just went viral on TikTok, and by viral I mean over 2 million views and counting. Dang! Here's the video everyone is talking about...
How adorable is that?
Now, Newsweek's article did not include the Winnebago couple's names, and I was dying to know, so off to stalking I went. I not only discovered that the happy couple's names are Avery Williams and Jared Spickler, but that they have their own YouTube channel which features their full proposal video and backstory...
Now I'm hooked. Congratulations Avery and Jared! To Jared I have one last thing to say; if you do not wear a shirt under your wedding tux that says "That's My Wife" I will be completely disappointed. You CANNOT mess your streak up!
Illinois Residents Will Use Anything and Everything to Claim DIBS on a Parking Spot
There aren't rules for the items Illinoisans will use to call dibs on a parking spot they shoveled and salted after a big snow system has passed over.
25 Worst Places to Live in the State of Illinois
Using real stats from the FBI and the Census' American Community Survey these are the worst places to live in Illinois