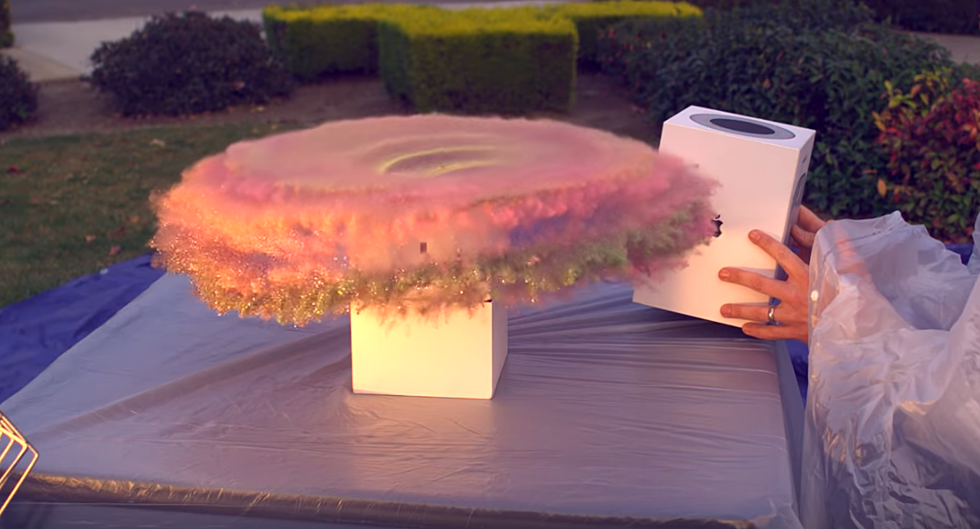 Illinois Guy Glitter Bombs Package Thieves In Most Satisfying Video Ever
Mark Rober via YouTube
Packages thieves, also known as "porch pirates" are running rampant across the U.S. including Rockford.
So what I can only describe as a certified genius, Mark Rober, put together a way to get back at package thieves by helping them "celebrate their choice of profession."
He rigged a package with a spinning cup top loaded with a "butt ton of the world's finest glitter", fart spray that blasts in 30-second increments, and four phones to catch the package thief's reaction. All three would be triggered the minute the box was opened.
Watching the video, I can without a doubt say it is one of the most fascinating and satisfying pieces of media on YouTube.
The stunned looks on the thieves when the glitter bomb goes off is worth the viewing alone.
Check it out, and if you yourself is a package thief, remember Rober lives in Winnetka, not too far from Rockford, and he has been sharing the goods with his friends.
Who knows, you might end up covered in glitter. Good luck explaining that to family and friends.