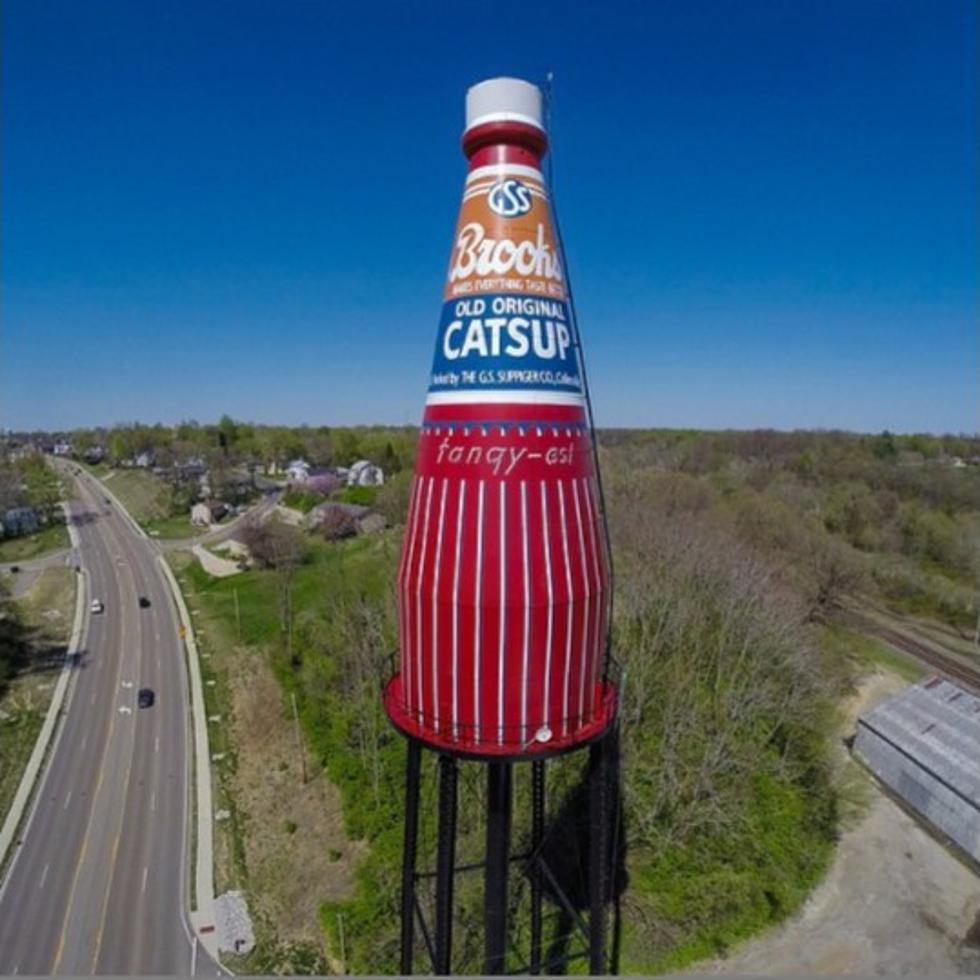 Illinois Roadside Attraction Called One of America's 'Most Unusual' Things
catsupbottle via Instagram
If you like weird stuff, you won't have to go too far to find it.
As in, all you'll need to do is pack up the car and make your way from Rockford, and head to Collinsville, Illinois.
About four hours south of The Forest City, Collinsville is home to just a few notable things.
Like Cahokia Mounds and Horseshoe Lake. You can stop and check those places out after you spend a few minutes staring at the World's Largest Catsup Bottle.
Yep, you read that correctly. Illinois is home to the World's Largest Catsup Bottle and apparently, everyone in Collinsville loves it. I mean there's even a website devoted to its popularity.
It's also considered one of The Most Unusual Listed Places in America according to Love Exploring.
The world's largest catsup (or ketchup) bottle doesn't feature a Heinz label, but is a monument to Brooks Catsup, which was originally produced in Collinsville (and is now made in Canada). The tower was built in 1949 to supply water to the Brooks plant. The tower fell into disrepair but was restored in the 1990s and is now considered a premium example of an American roadside attraction.
I know what you're thinking, is it filled with ketchup? Sorry kids, this giant bottle of catsup is for show only.
Then again, it might be one of the best lowkey selfie spots in America.
Have you seen this monster-sized bottle of ketchup in person? Is it worth the drive from Rockford or anywhere just to see it? Tell us!
How Many in America: From Guns to Ghost Towns
Can you take a guess as to how many public schools are in the U.S.? Do you have any clue as to how many billionaires might be residing there? Read on to find out—and learn a thing or two about each of these selection's cultural significance and legacy along the way.
21 Different Rockford Area Swimming Pools to Keep You Cool this Summer
If you're looking to learn to swim, take a dip or just cool off, these are the 21 best in the Rockford area.