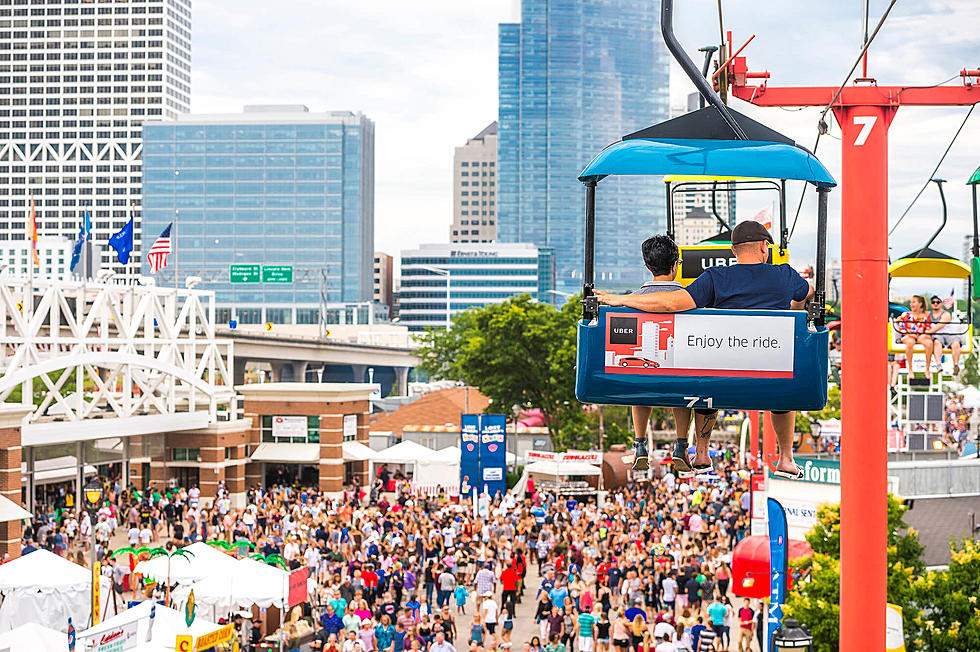 Milwaukee's Summerfest Just Made Two Big Announcements for 2022
Summerfest
The world's biggest music festival that didn't happen in 2020, found a new way to exist in 2021. Now, comes the exciting plan for Summerfest 2022.
For this Wisconsin-born kid, there has never been a music festival more exciting that Milwaukee's Summerfest.
Did we miss anything more than live music during the pandemic?
I surely did not. Well, my wife and I did miss our kids being in the classroom. Thank goodness our kids made it back into the classroom and festivals found a way to bring the music back.
Summerfest returned in 2021, but it was later in the summer and spread out over three weekends.
Being spread out over a few weeks sure did make it easier to see more shows than ever before. With the exception of the one year I fulfilled a dream of going everyday for a week.
It's hard to get there for 2 or 3 nights when it all happens in the same week.
Here Comes The Good News for Summerfest 2022
In 2022, Summerfest will again happen over three consecutive weekends, BUT IN 2022 those weekends will be in the heart of the summer.
Summerfest 2022 will take place June 23-25, June 30-July 2 and July 7-9.
The festival also announced one headliner for 2022.
Justin Bieber June 24, 2022
Technically, Justin's date is a postponement, as his tour has been rescheduled twice due to the pandemic.
I couldn't be more thankful that this new three weekend plan seems to be the festival's new plan going forward.
Bookmark Summerfest 2022 RIGHT NOW, so you won't miss any announcements.
25 Famous People You Didn't Know Were From Wisconsin
Check out this list of celebrities from the dairy state.
Huge Wisconsin Dream Home with Outdoor and Indoor Pools for Sale
There isn't one detail about this $3.5 million home that isn't breathtaking. Wait until you see the master suite, the unbelievable walk-in closet, the kitchen and theater.
Wisconsin Doomsday Shelter is a Million Dollar Prepper's Paradise