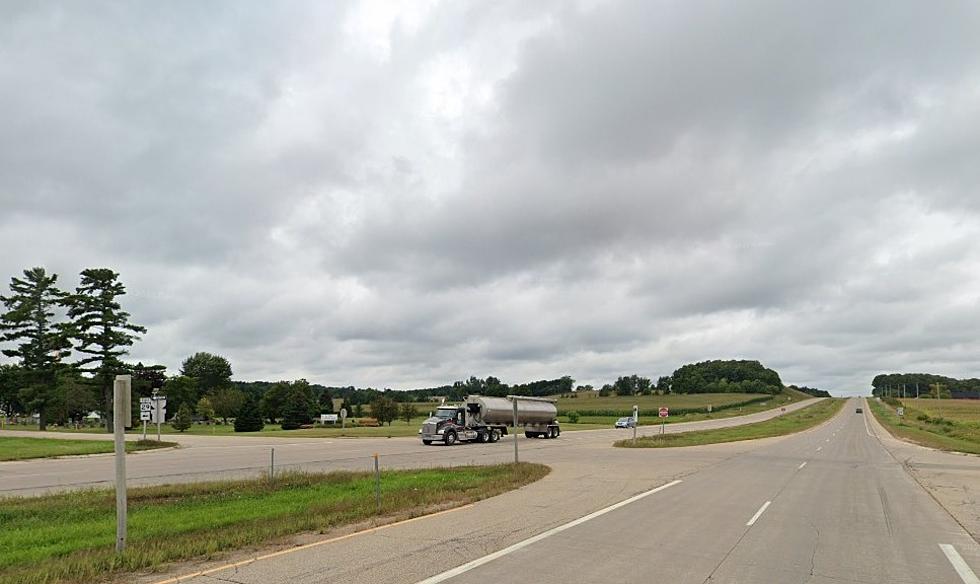 One of America's Most Deadly Intersections is in Wisconsin
Google Maps
Just the other day while driving home I cruised through an intersection and thought, "this area could really use a stop sign."
It got me thinking about that intersection and found that there has been at least one major fatality there in the last 20 years.
That's based on a quick look at the interactive map supplied by the Fang Law Firm.
They put together a comprehensive look at fatal car accidents in America from the past 20 years.
While most of the deadly intersections seem to lie on either the east or west coasts of America, there are a few in the midwest that stand out.
First of all, the top three intersections with the most fatalities are in New Jersey. That's absolutely stunning, that one state would have that many, while only Missouri, Michigan, and Wisconsin would check in on the list of the 40 deadliest intersections in America.
As far as Wisconsin is concerned, this intersection has seen six fatal car accidents in the past 20 years.
Located in Shawano, this intersection is at SR-29 and County Road U.
Just from the look of it, it appears to be really dangerous. In the past 20 years, there have been six different fatal car accidents at this very intersection.
As someone who has driven on US-20 between Rockford and Freeport, those types of intersections have their own dangers in Illinois.
If you had to pick the most dangerous intersection in Illinois, what would it be? Tell us.
Can You Identify These 20 Intersections in Rockford?
Rockford has some weird intersections as well as "worst" intersections. Test your knowledge and see if you can correctly name all 20 of these interactions in the forest city.
The 25 Most Dangerous Towns in Illinois
According to statistics from the FBI, these are the 25 most dangerous towns in Illinois