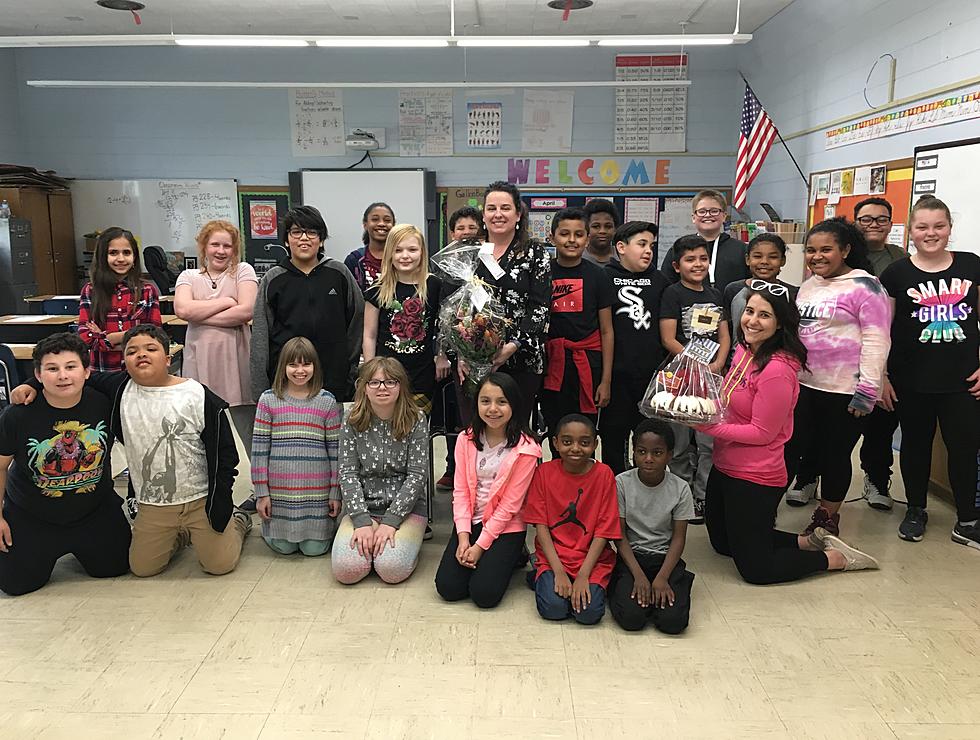 Our Latest Teacher of the Week Dedicates Her life to the Deaf and Hard of Hearing Program
TSM
Congratulations to 97ZOK's latest Teacher of the Week.
The honors this week go to Nicole Brickey from Rolling Green School.
Nicole was nominated for the award by Brandie Fago, her co-worker.
We know there is great teachers out there, but some never get the recognition they deserve. At Rolling Green Elementary in Rockford there is one gem among the teachers that shines like a diamond, Nicole Brickey. Nicole is an amazing teacher and person. Nicole is not just any kind of teacher, she has dedicated her life to something that is very near and dear to her, the DHH (Deaf and Hard of Hearing Program) at Rolling Green. She has been teaching in Rockford with the DHH program for the past 19 years.
As a former Rockford Public School student herself she understands what DHH students have to go through every day when they have to use sign language to speak. Nicole went to Thompson Elementary, Lincoln Middle School, and East High School, which houses the DHH programs. As a young student she watched interpreters and teachers helping the hard of hearing. At East she had the chance as a high school student to take a sign language class. Right there she fell in love with this silent language and new her career path would be teacher students with a hearing loss.
Not only has she been doing this for the past 19 years, but she is still loving teaching every day. She is enthusiastic everyday she comes to school. Her students love her and she cares for them like they are her own. Whenever she is invited to a birthday party she shows up. If a student doesn't have supplies or needs clothes she will go buy them.
Most recently Rockford got a grant to have Legos in the classroom for teaching. WREX did a story on the kindergartens using them, but did you know Nicole is in charge of training for the upper Elementary kids on Legos. She loves doing new lessons with Legos. Recently, she taught the fifth graders how to do programming on the computers with their Legos. She is always making sure she is up to date with new technology to integrate it in the classroom.
I could go on and on about Nicole Brickey on what a wonderful teacher and human she is. Take my word for it, come to the classroom and see this gem in action. You won't be disappointed.