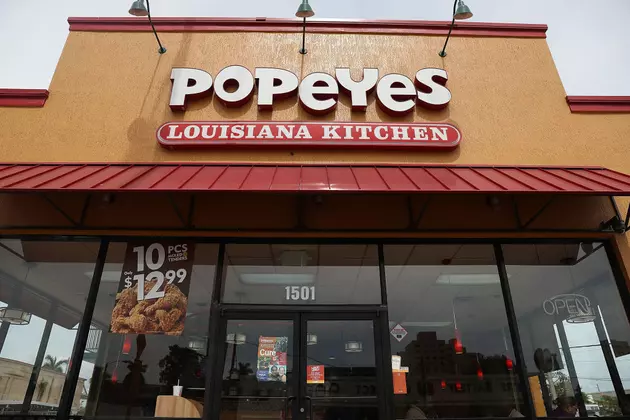 Popeyes Says 'Bring Your Own Bun' to Make Their Sold Out Sandwich
Getty Images
The Great Popeyes Chicken Sandwich Debate of 2019.
We'll all remember the weird time the internet was a little TOO obsessed with chicken sandwiches. So much so that Popeyes SOLD OUT of their new menu item.
But don't fear, Popeyes has a way for you to enjoy THE chicken sandwich again...you just need to provide the bun.
Yep, Popeyes is having it's very own "BYOB".
Sounds easy enough right? Wrong. The annoying part is you also have to "BYOF", aka Bring Your Own Fixings. So that means you're not getting pickles, mayo, or the chipotle sauce.
So I honestly can't tell if this is a legit offer from Popeyes or just another (successful) publicity stunt to promote the sandwich. Either way ... it worked.