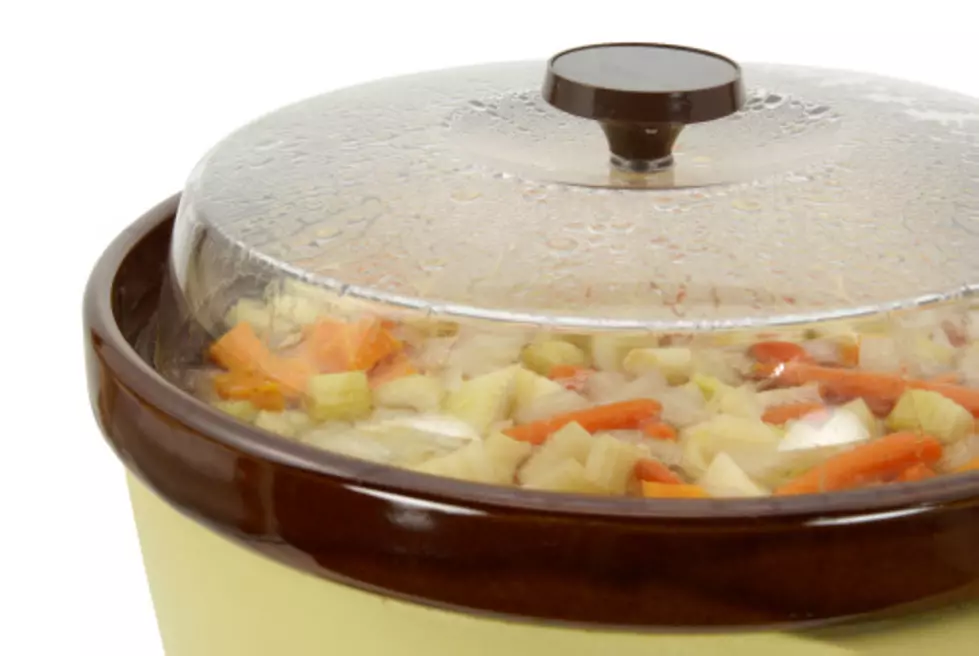 Right Before Thanksgiving, 1 Million Crock-Pots Are Recalled
Getty Images
The crockpot (or, slow cooker) sits unused in your cabinet for nearly 12 months, but the day before you actually plan to use the thing they issue a recall? Yep, pretty much.
Maybe your household is different than mine. Maybe you and the family are cooking up delicious meals in your crockpot 6 days a week. Ours really does sit in a cabinet year-round, gathering dust.
Well, to be honest, ours does get moved out of the way a few times per year so we can grab something right next to the crockpot that we'll really use to prepare a meal. So, you're saying, why don't you just get rid of it? Maybe this conversation between my wife Amy and me will illustrate why we don't send the crockpot packing.
Me: Hey, we never use this stupid crockpot. Why don't we donate it, or just throw it out?
Amy: We got that crockpot as a wedding gift!
Me: Really? Who decided to give us that? I don't remember putting a crockpot on our wedding registry. Was that in the section of the registry that was labeled "Space Taker-Uppers and Dust Collectors?
Amy: I don't recall who gave us the crockpot, but I don't want to get rid of it in case whoever gave it to us should ask about it. 
Me: We've been married for almost 30 years. Who would ask us about a crockpot?
Amy: I don't know, but I want to be prepared in case someone does. And, I'll need it for the holidays, anyway.
Amy: Are you still going on about this? The crockpot stays. You, though, I'm not so sure about.
Anyhoo, enough about our family's treasured, heirloom crockpot. Let's talk about the nearly one million crockpots that are being recalled.
First off, it's not every single model of crockpot. The product being recalled is the "Crock-Pot 6-Quart Express Crock Multi-Cooker," with a manufacture date from July 1, 2017 to October 1, 2018 with date codes K196JN through K365JN and L001JN through L273JN.
The reason for the recall from manufacturer Sunbeam is that the recalled Crock-Pot multi-cooker can pressurize when the lid is not fully locked. Which they say, "can cause the lid to suddenly detach while the product is in use, posing burn risks to consumers from hot food and liquids ejected from the product."
The Consumer Product Safety Commission says that Sunbeam has so far received 119 reports of the lids detaching, resulting in "99 burn injuries ranging in severity from first-degree to third-degree burns."
My wife, who apparently doesn't care one bit about hot foods and/or liquids being ejected all over our kitchen, is standing firm.
LOOK: Here are copycat recipes from 20 of the most popular fast food restaurants in America