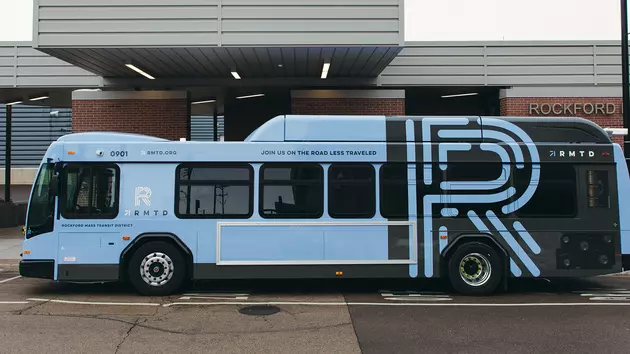 Rockford Mass Transit District Debuts Hybrid Buses With New Logo
Credit WTVO
Did you know Rockford is one step closer to making sure we stay environmentally friendly? On Wednesday, Rockford Mass Transit District unveiled five new diesel-electric hybrid buses and a brand new logo and overall look.
RMTD purchased the new buses for $719,167 each, with a mix of funds from state and federal sources. So what makes them better for the environment? WTVO details -
The electric hybrid technology allows the engine to go off operation and into electric mode when the vehicle is stopped, which saves on fuel consumption. They are also able to be programmed to go into electric-only mode when in certain geo-fenced areas of the city, such as schools, medical facilities, or densely populated areas.
Another awesome new feature is for wheel chair riders. The new buses have an automatic wheelchair security system which gives passengers the ability to lock themselves in place with little assistance.
RMTD says the buses will begin operation in February.