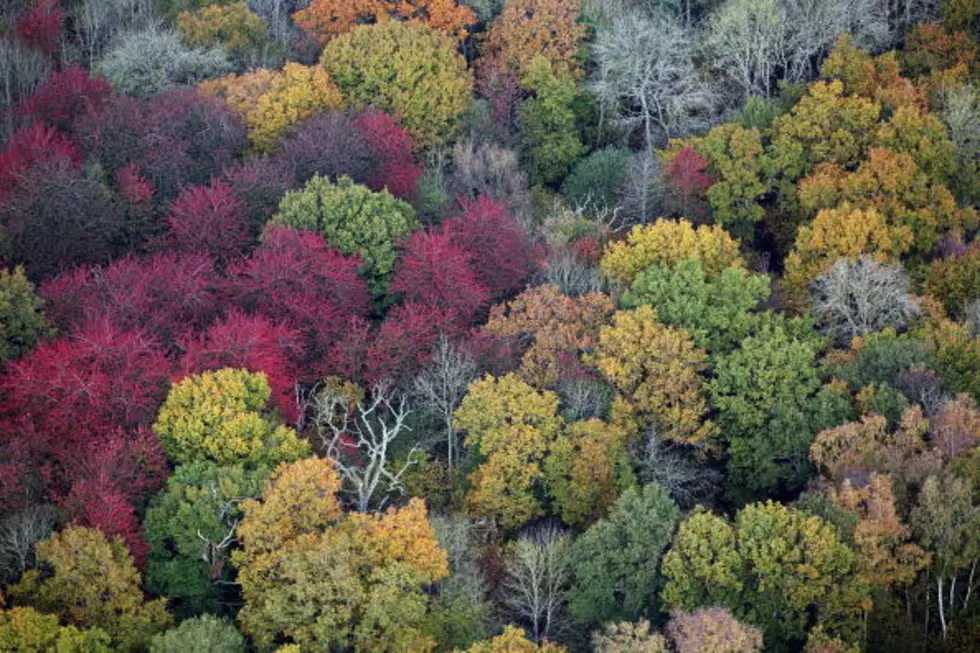 Some of Illinois' Best Places for Fall Foliage
Getty Images
As I mentioned in a post a few weeks ago, my dad thought that the ride down Route 2 from Rockford all the way to Dixon offered up some of the best, if not the very best, fall colors viewing in the entire country. I agree, but there are a few other spots in our state that are pretty awesome once we hit fall.
Kevin Hoffman, writing at Reboot Illinois, has a few more suggestions for those looking to do an Illinois fall-color tour. Nothing is more than maybe 4 hours from Rockford, which is a lot more cost-effective than heading to New England and paying for a ride around the countryside.
Some of Kevin's recommendations include:
Chicago Botanic Gardens (Glencoe)-With 27 gardens and four natural areas spanning 385 acres and six miles of Lake Michigan shoreline, Chicago Botanic Garden arguably is one of the best places in the Chicagoland area to take in the fall colors.
Lowden State Park (Oregon)-Considered one of the most picturesque sites along the Rock River, this park has four miles of trails and plenty of great views of the river. And of course, the iconic 50-foot Chief Black Hawk statue.
Castle Rock State Park (Oregon)-situated on the left bank of the Rock River in Ogle County, Castle Rock State Park features riveting ravines, rock formations and a lofty sandstone bluff that gives the park its name.
Starved Rock State Park (Oglesby)-By far one of the most popular state parks in Illinois, Starved Rock has 13 miles of trails, awe-inspiring views and scenic waterfalls, including the well-known St. Louis Canyon and LaSalle Canyon Falls.