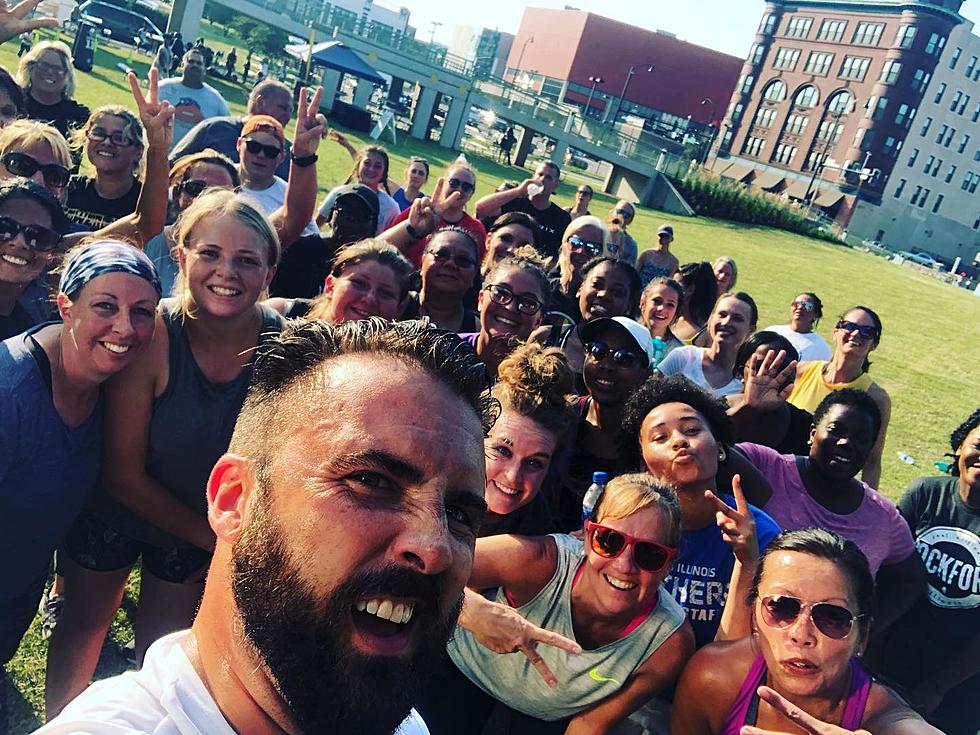 Summer Music & Workout Event Series Debuts at Rockford's Davis Park
Marcus Choppa via Facebook
Large-scale exercise classes on Workout Wednesdays, live concerts, a kid zone and more. The Summer of 2019 just got better at Rockford's riverfront.

The Rockford Area Convention & Visitors Bureau, fresh off some incredible NBA Champion Fred VanVleet celebrations, is now turning up the fun at one of my favorite spots in Rockford. The Davis Park event series runs until the end of August.
Over 50 people came to Davis Park on July 24th, for the first ever Workout Wednesday, part of the new, Summer at Davis Park event series.
Instructors from the YMCA led the group in a Les Mills BodyAttack workout. Great music and energy filled the beautiful riverfront park. The best news, they'll be back EVERY Wednesday from 5:30 p.m. - 7 p.m. It's also totally free and open to everyone. There's even a Kids Zone for ages 5-12 led by the Rockford Park District's Youth Sports Department.
WORKOUT WEDNESDAYS SCHEDULE
July 24 – Les Mills BodyAttack with Jenna and Urban Line Dancing with Beverly directly after
July 31 – Les Mills BodyCombat with Jenna and Joy
August 7 – Urban Line Dance with Tina
August 14 – Les Mills Grit with Marcus and Joy
August 21 – Les Mills Combat with Marcus and Joy
August 28 – Urban Line Dance with Beverly
The Summer at Davis Park series also includes live concerts on Thursdays from 5 p.m. - 9 p.m.. The concerts are also free to attend and open to all.
MUSIC AT DAVIS PARK SCHEDULE
August 1 – Joe Stamm Band
August 8 – Kelly Steward & The Restless Kind
August 15 – Los Arenales and DJ Cachorro
August 22 – Dingo and August Hotel
August 29 – Too Deep & So Wavy