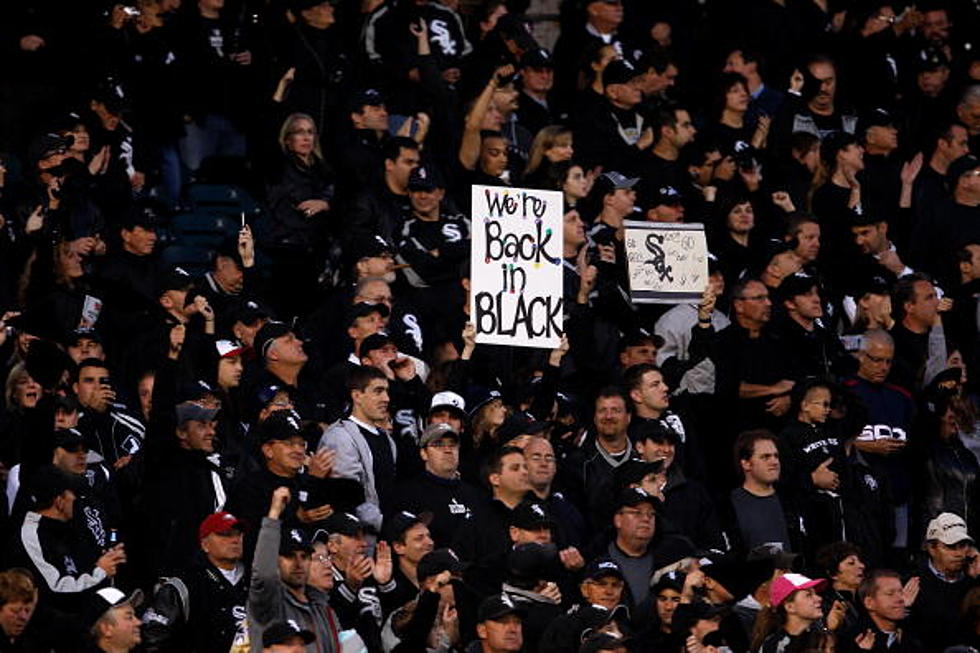 The White Sox Are Asking Fans To Go Blackout For Playoffs
Getty Images
And most will comply.
The White Sox just won their first AL Central division title in over a decade.
Guaranteed Rate Field is rocking like it never has before. Literally. The last time that the stadium at 333 W. 35th St was this electric, it was called US Cellular field and the White Sox were cruising to their 2005 World Series title.
NOTE: The above video is long, about 30 minutes, but well worth the time if you're a baseball fan. It's easy to forget just how dominant that team was in the playoffs.
I've been lucky enough to get to go to a handful of games this year since we've become White Sox affiliates and there's definitely a buzz in and around the stadium that's been missing the past decade.
The team wants to keep the energy going at the ballpark so they're reaching into their bag of tricks and requesting the entire stadium "BlackOut" for the month of October.
NBC5 - "We are going to be asking all of our fans to wear black," White Sox Chief Marketing Officer Brooks Boyer told NBC 5. "We want to have an atmosphere that is going to really get our guys charged up, so it's going to be a blackout at the ballpark. All October wear black, support your White Sox."
The "Blackout Game" strategy is something the White Sox have done in the past for big games. And it works. The entire stadium is wearing black, waving black rally towels, and getting very loud.
This is a great video from a fan's perspective.
The playoffs kick off in a week and a half on October 5th. The Sox don't know who or when they're playing yet, but they'll have an awesome environment waiting for them at their first home playoff game.
The White Sox said that tickets to the playoffs would be on sale sometime next week. If you can't score a ticket to the game make sure you catch every White Sox playoff game right here on 1440 WROK.
30 Different Types of Fans You'll See at a Chicago Bears Game
The NFL season is right around the corner. If you're excited to head back to Solider Field or maybe going for the first time, here are 30 different fans you'll see at this season.
TACKLE THESE: Check Out the Best Uniforms In Each NFL Team's History