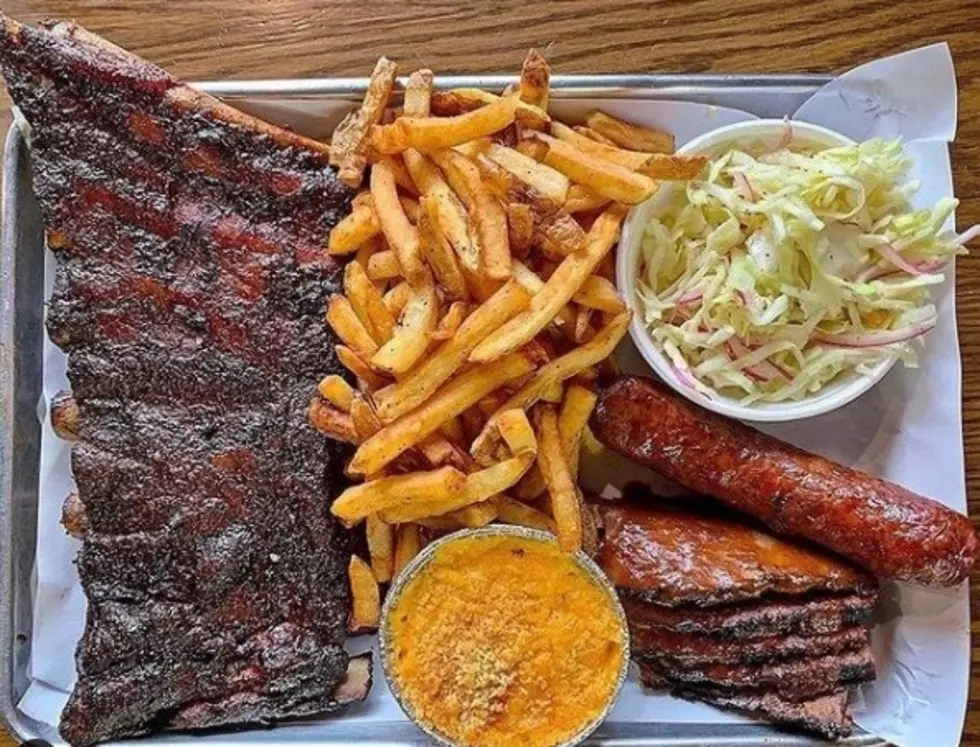 Two of America's Most 'Legendary BBQ Joints' Are in Illinois
smoquebbqchicago via Instagram
If you're looking for a hearty meal, sitting down with a monster plate of BBQ is the way to go.
As much as I love BBQ, I try to spread out the visits to my favorite places.
If I need ribs, I'll head to Chicago and see my pals at the Gale Street Inn.
If I'm staying here in Rockford, Smokehouse Barbecue is my chosen spot.
While neither Gale Street nor Smokehouse made the list from Gourmandize's "50 Legendary BBQ Joints Across America" they hold a special place in my heart (and stomach).
Whichever is your fave BBQ joint in America, you may have to make room for two others.
Gourmandize says Smoque BBQ, 3800 North Pulaski in Chicago, is one of the best in America:
Serving up Austin-style brisket and other meats in various BBQ styles, it's not specific to any one region, giving the menu an eclectic and delicious mix of flavors.
While it should be no surprise, Chicago would have at least one "legendary" BBQ joint, the other spot in Illinois a bit off the beaten path.
Located in Murphysboro, 17th Street Barbecue is also considered one of the greatest spots for BBQ in the US according to Gourmandize:
The restaurant came into existence at the beginning of the '90s, and locals come to devour "The Legend" Mike Mills's world-famous applewood-smoked ribs ever since.
Murphysboro is a whopping five and half hours from Rockford and looks to be one of the most southern cities in Illinois.
There's another 17th Street Barbecue in Marion, 2700 17th Street, but that location is also five hours from here.
Either way, if you're looking for one of the best BBQ joints in America, it sounds like it might be worth the gas money.
UP NEXT: See how much gasoline cost the year you started driving
Enter your number to get our free mobile app
.
Sweet Lenny is the brand manager of 97ZOK, Q98.5, and Operations Manager for Townsquare Media Rockford. Catch him afternoons 3 to 7 on 97ZOK. Follow him on Twitter, Instagram, and like his page on Facebook.