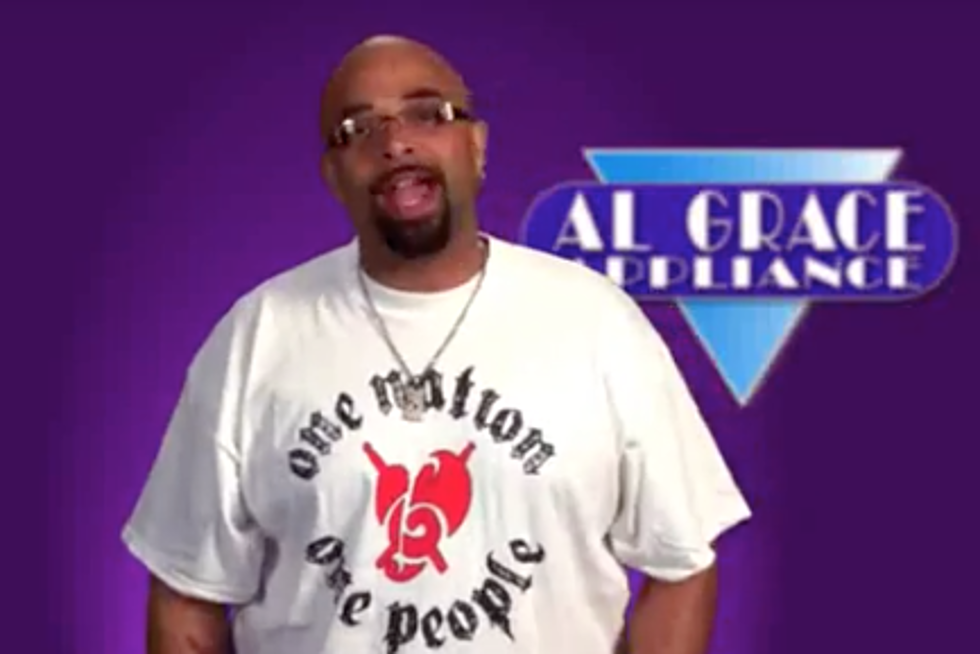 Watch Our Five Favorite 'Al Grace Appliance' TV Commercials
Erica Butz via YouTube
A true Rockford icon passed away this week, and while Al Grace will be remembered for many wonderful reasons, these 5 commercials that stand out to us.
Al Grace, born Alfonso Graceffa, opened his first appliance store in 1962 on 9th St. in Rockford. For a decade it was just appliance repairs until the 1970s when expanded to retail. These 5 commercials remind us of how easy it is to spend money at Al Grace Appliance stores. The commercials were always silly, fun and memorable. And a few even included our very own Steve Shannon.
5. Many families have suffered through HD-ED... right?
4. Famous Legumes In History should be required reading in all Rockford Public Schools
3. The world famous 'Peanut Sales'
2. Al Grace... one true Rockford original. This one includes Cheap Trick's Rick Nielsen and 97ZOK's Steve Shannon
1. This number one choice is an absolutely ridiculous parody of American Idol with our own Steve Shannon starring in the role of Randy Jackson.
*The owner of this video will not allow us to put it on our website, so please click HERE to see it.