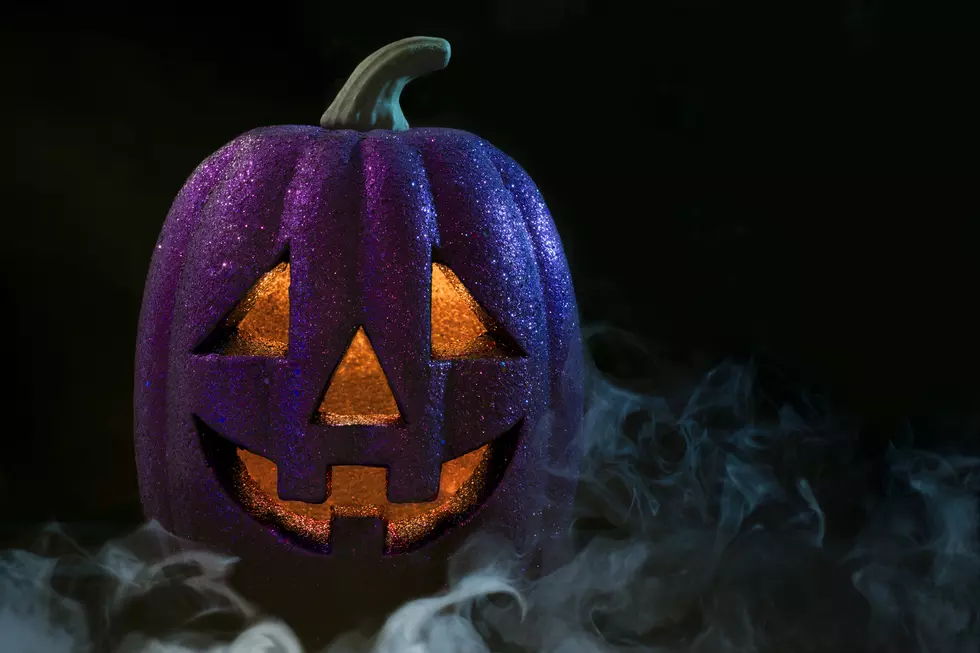 What Does It Mean When You See A Purple Pumpkin In Rockford?
Getty Images/iStockphoto
In 2020, everything is different, so it makes sense a purple pumpkin would be used in a different way during the Halloween season.
Up until this year, the purple pumpkin was only used to promote Epilepsy awareness.
The Purple Pumpkin Project works to raise awareness about the illness and eliminate the stigma of seizures.
While the purple pumpkin is still used to promote that worthy cause, this year it will have a dual purpose.
The purple pumpkin on Halloween 2020 will also tell parents and trick-or-treaters you are following COVID-19 guidelines.
Those include giving out individually wrapped candy while wearing a mask and maintaining proper sanitary conditions according to News Tribune.
We all know trick-or-treat is going to happen this year in Rockford and many other areas so let's make it safe.
If we follow the guidelines, Halloween in 2020 should be almost as similar to Halloween in 2019. That's what we're all striving for, right? Some sense of normalcy? So play along, have some fun, give out some candy, and enjoy Halloween.
Have you seen any purple pumpkins in the Rockford area? Do you plan on painting your own pumpkin purple to let trick-or-treaters know your place is safe?
Enter your number to get our free mobile app
Sweet Lenny is the brand manager of 97ZOK, Q98.5, and Operations Manager for Townsquare Media Rockford. Catch him afternoons 3 to 7 on 97ZOK. Follow him on Twitter, Instagram, and like his page on Facebook.
SWEET: Here are the most popular Halloween candies