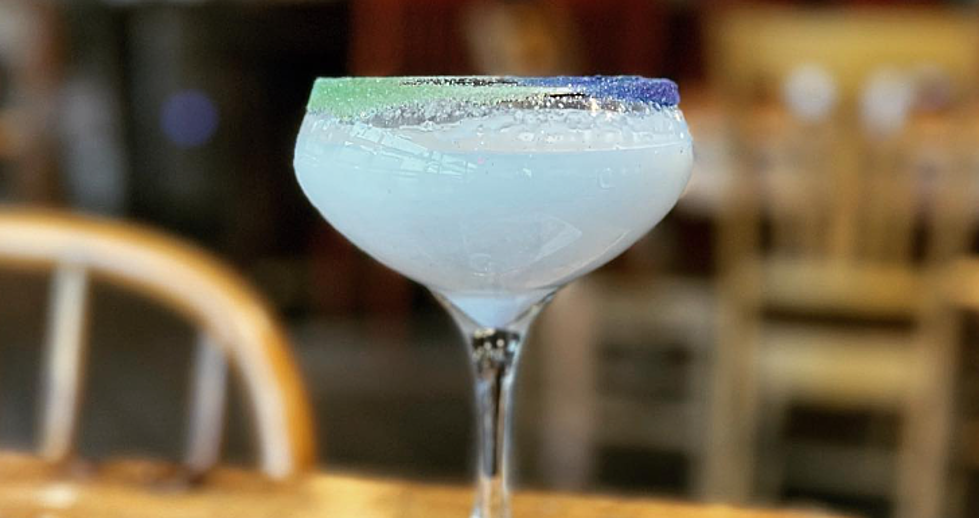 Wisconsin Restaurant Turns Fat Tuesday Fave into a Sweet Cocktail
Truk't VIA Facebook
You can celebrate Fat Tuesday with a ton of donuts and cake, or you can cheers to the Mardi Gras holiday with a martini in Wisconsin.
Whenever I see memes about Wisconsin, they're all about meat, beer and cheese. Maybe that's stereotypically what you'll see at most bars and restaurants in Wisconsin, but I know if you take a trip to Beloit, you'll find much more creative dishes and drinks.
One of those very creative spots is Truk't in Beloit.
They're totally one of my favorite places to follow on social media because they're menu looks as good as it sounds.
I've heard about paczki and King Cake for my entire life, but I've NEVER seen someone turn one of those Fat Tuesday favorites into a cocktail before!
Enter the King Cake Martini.
It's so pretty right?
According to Truk't's Facebook post, the drink is made with vanilla liqueur, amaretto, baileys, grand marnier and cream and topped with a Mardi Gras looking sugar rim.
If you can't make it to Truk't on actual Fat Tuesday, which is February 21, don't be too upset, it looks like they'll be serving these drinks through the weekend, until Sunday February 26.
What do you plan on loading up with for Fat Tuesday? For the past decade or so I've given up chocolate for Lent which makes for a sugar rush on Fat Tuesday, but this year I've decided to give up delivery services, so I guess I'll be insta-carting the day away.
7 Foods You Didn't Know Were Official State Foods of Illinois & Wisconsin
Wisconsin and Illinois' official state foods you probably didn't know about.
KEEP READING: 3-ingredient recipes you can make right now