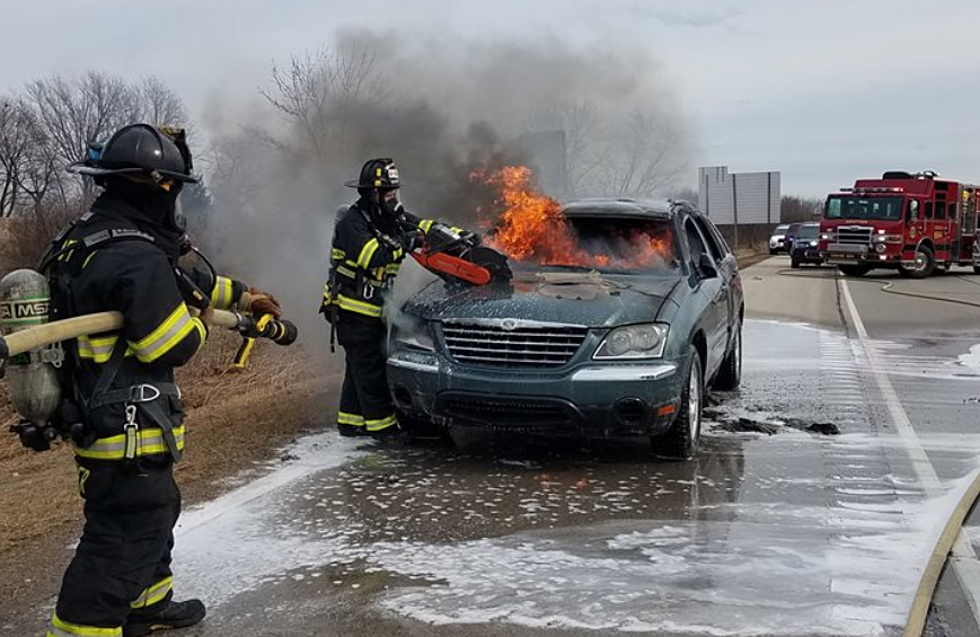 Wisconsin Woman's Car Bursts Into Flames 22 Minutes After Buying It
Village of Grafton Fire Department via Facebook
There's a bad day then there's the Nicole Brandt kind of bad day.
Nicole Brandt bought a used car in Milwaukee at a place called Big Bill's Auto, drove away and only 22 minutes later her new ride was on fire.
Something from underneath the engine. It was just melting. The engine was just melting out from underneath...The car is a shell. A burnt-out shell.
Brandt says she saved for two years to buy the car, and worse yet doesn't have insurance on the vehicle.
Could it get any worse for Brandt? Well, Brandt says she managed to get a refund from Big Bill's Auto, but said she has yet to see dollar one.
There's no money in the account. The bank said that they should have at least seen the transaction -- even if it hasn't hit my account yet. They should at least see it. He didn't do the refund.
Brandt needs to take that refund money, if she ever gets it, and go on vacation because she needs one, like, now.