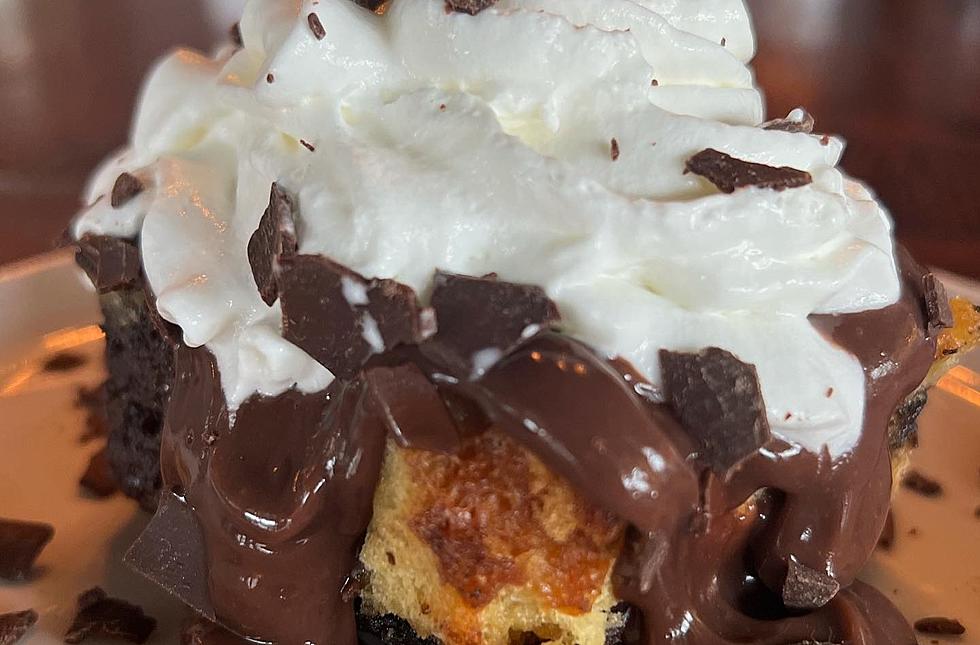 You Must Be 21 to Try Illinois Burger Spot's Latest Chocolate Dessert
Baker Street Burgers VIA Facebook
Get your ID out, you'll need it to order one of the most decadent desserts we've seen in years at Rockford's Baker Street Burgers.
If you own a restaurant and you're not using social media, you're doing it wrong. Seriously.
I won't even go to a restaurant that isn't showing off their food and drinks on Instagram, that might be Millennial of me, but I want to see those menu items before I order them!
And in this case, I wish I would've seen this post before today... I'm hoping Baker Street Burgers loved this dessert so much they'll add it to the permanent menu?
I'm talking about their 'Chocolate Irish Cream Bread Pudding.'
They shared this post on social media on Friday, taking away the idea that St. Patrick's Day food has to be covered in green food coloring.
Nope, this time around, instead their pudding is just covered in Bailey's Irish Cream.
DOESN'T IT LOOK AMAZING?!
The BSB team noted in their caption that yeah, this is a dessert for adults 21 and over. You might be thinking, wait doesn't alcohol burn off when you cook it? Most of the time, it does, but in this case, the Bailey's is in the pudding and that alcohol is front and center.
I truly wish I had a chance to grab one (or six) of these bread pudding specials, but we can always hope they make another appearance right?
Man Bundt Bakery: Small Illinois Bakery Creates Most Amazing Cakes You've Ever Seen
Every occasion that calls for cake, this is my 'go-to' spot. Sculpting the absolute coolest cakes around. A peanut-free facility, vegan-friendly and incredible.
CHECK IT OUT: See the 100 most popular brands in America