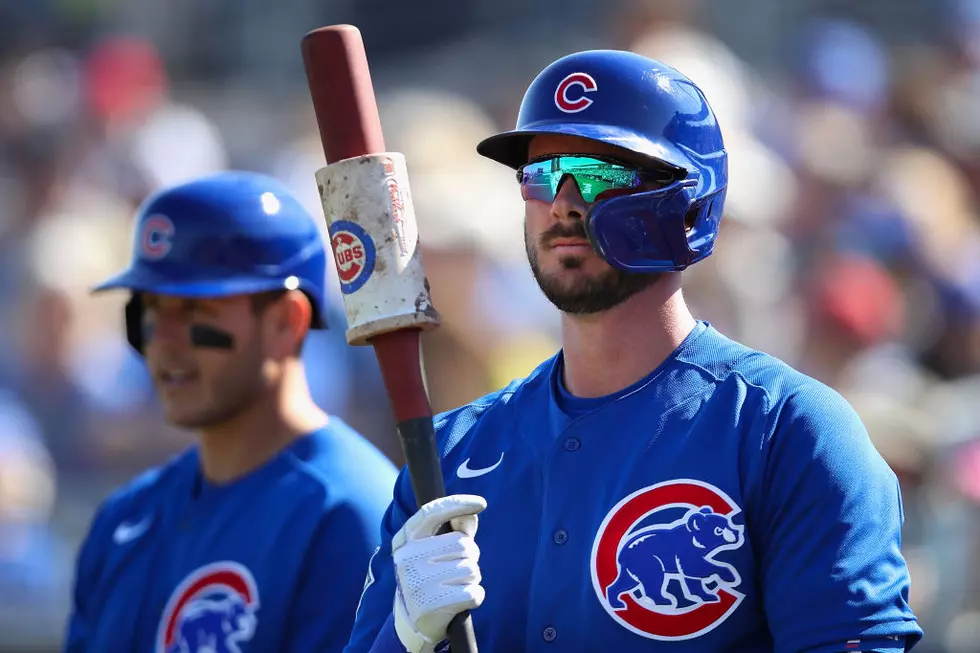 Anthony Rizzo Sings Selena Gomez With Kris Bryant During Spring Training
Getty Images
As if the internet didn't love Anthony Rizzo and Kris Bryant enough already, they've given us a new reason. And it involves Selena Gomez.
I've often wondered what players talk about when they're in the dugout, on the bench, or on the sidelines. Well, the answer is apparently better than anything I could've imagined.
I present to you ... Anthony Rizzo and Kris Bryant singing Selena Gomez in the dugout during Spring Training -
This got me thinking what other songs they love. Then I fell into a mental rabbit hole of Rizzo singing Lizzo and now I just need that to happen.
They were mic'd up for a while and the results are gold -
Singing or playing, go Cubs!