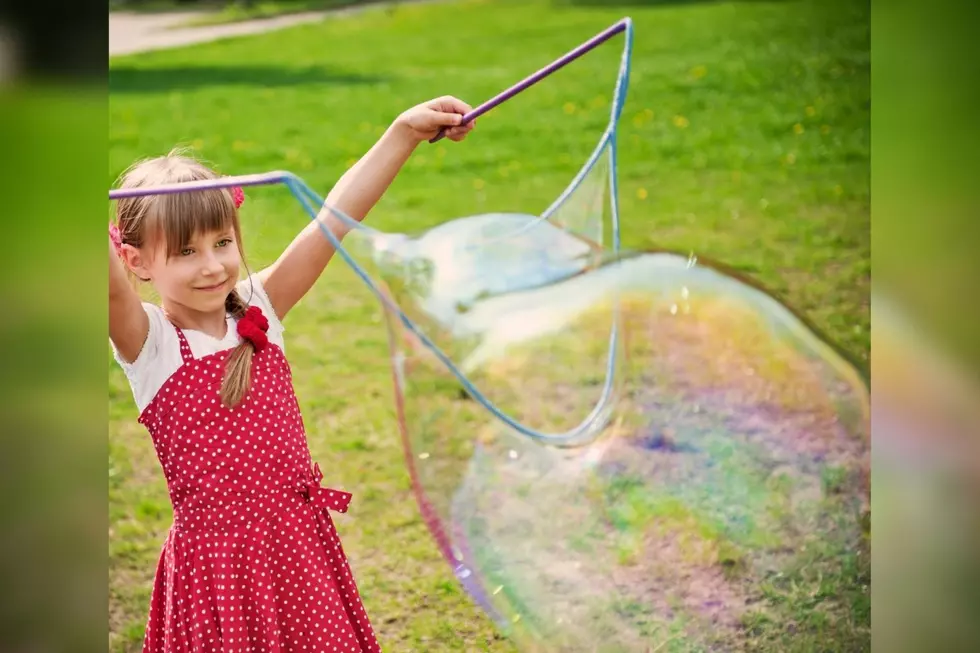 A Super Fun Bubble Festival Is Coming To Rockford This September
Canva
If you're a bubbly person, Rockford's Discovery Center has something in store for you!  Next month, they're kicking off their annual Bubble Festival.
Rockford always has cool events happening for kids of all ages.  From interactive exhibits to educational programs, you'll find all sorts of fun activities at the Rockford Discovery Center!
Next month, Saturday, September 10th, there's a festival you don't want the kiddos to miss.  Starting at 10am, the Discovery Center will have a Bubble Festival starring Ben Jimenez.
You can attend any of the 4 shows they're offering; 10am, 11am, 1pm, and 2pm.  They encourage everybody of all ages to come!
Tickets are really affordable, too. $3 if you're a member of the Discovery Center and $5 for the general public.  There will also be an additional cost if you want a ticket for the museum itself.
"Ben Jimenez is a professional soap bubble artist from Evanston, Illinois. After discovering the existence of this unique performance art, he fell in love with it." - Discovery Center Museum
After his 30-minute show, you can head outside for even more fun.  There will be a Bubble-Palooza waiting for you! You'll have a chance to try out a bunch of bubble activities and try some cool tricks.
Tickets are already on sale and you can grab yours right here!  There are 6 different performances you can choose from, too.  All the info is on their website!  If you just want to check out the Rockford Discovery Center Museum, they're located at 711 North Main Street, Rockford.
Hot Wheels Exhibit Discovery Center Museum Rockford
FLASHBACK: 10 Rockford Places You Probably Hung Out At on Friday Night