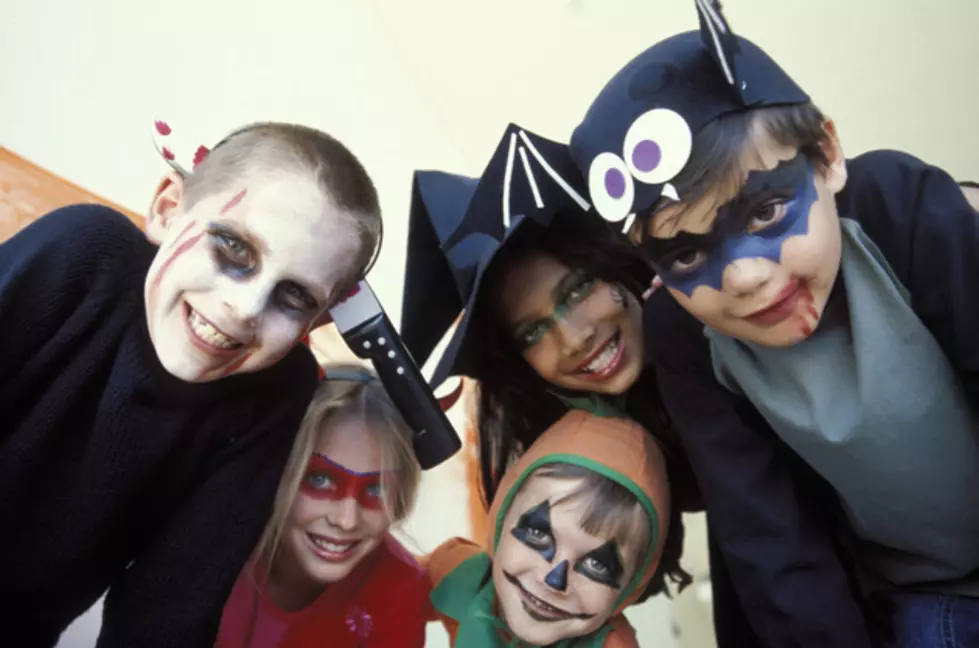 Rockford Halloween Trick or Treating Safety Tips
Thinkstock
It's Halloween weekend! Trick or treating is right around the corner. Thankfully we are going to have amazing weather this year.
And with this weather that means there are sure to be a lot of kids out and about. Here are a few safety tips to follow to ensure that everyone has a fun and safe Halloween:
Don't let your kids trick or treat alone. Make sure they are supervised by an adult, or if they are older that they are with a group of kids.
Use reflective tape on costumes or trick or treat bags so your kids are visible to drivers.
Only go to homes with a porch light on.
Check all candy for tampering before you let your kids eat it. Don't accept homemade treats unless they are from someone that you know.
Walk with a flash light.
Don't go into houses of people you don't know.
Make sure costumes are secure and don't contain any tripping hazards.
Walk on sidewalks if available, otherwise walk towards oncoming traffic.
Pay attention to where you are walking, not your cell phone.
Have a planned meeting place with your child in case they get lost.
Happy trick or treating. I can't wait to see all the pictures of your adorable little ones on Facebook and Instagram. And remember, if your kids come home with way too much candy, I am more than happy to take donations at the radio station.