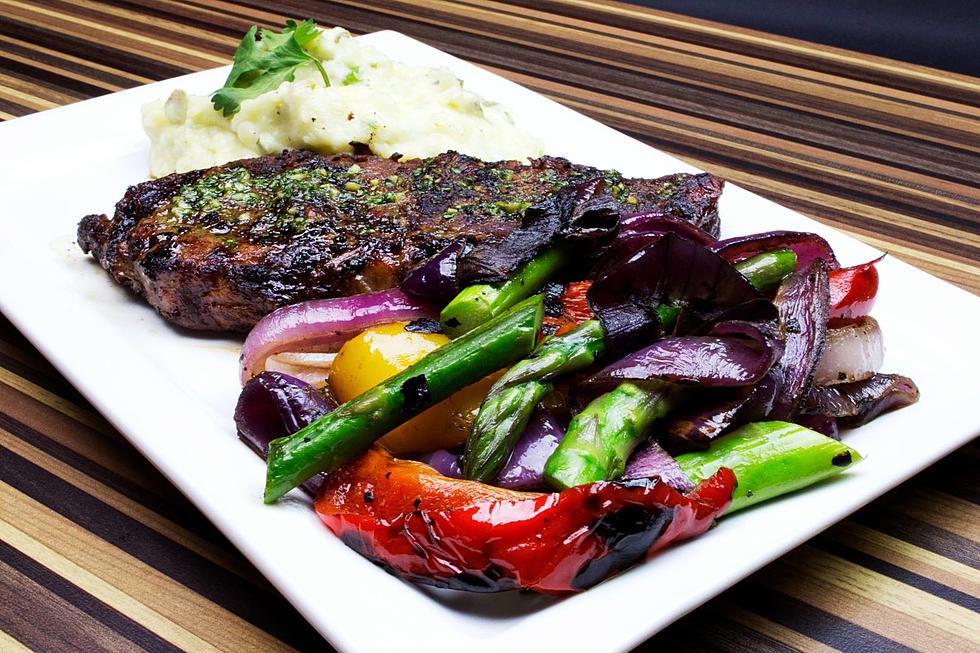 Steak Lovers Say This Hidden Gem is the Best Joint in Illinois
Penumbra Wine Bar Facebook
You may quickly add this hidden Chicago, Illinois gem to your list of favorite steakhouses. It was just dubbed one of the 50 best steakhouses in the US.
Best Steakhouse in Every State
I saw that headline and just like you, I wanted to find out where I need to be the next time I'm in Chicago at dinner time.
I've discovered the best place for seafood in Chicago, of course, I've also found a place for legendary deep-dish pizza and in this city there are many. Italian beef in the Windy City is pretty outstanding, too. When it came to Chicago dogs, it was difficult to name a favorite so here are 5 Chicago dog spots you should try.
You came here looking for steak, but I just wanted to make sure you had some good suggestions when you find yourself in Chicago and a steak is not what you want.
Insider just published their list of the best steakhouses in every state using Yelp data and while scrolling to see which one would be mentioned for Illinois, I had a feeling I knew which one it would be. It wasn't the steakhouse that gets all the hype (deserved, by the way), but it wasn't.
The best steakhouse on Insider's list was a place you might drive or walk right past and not even know what you were missing.
Penumbra Wine Bar
This small bar and restaurant at 3309 W Fullerton Avenue is big on Latin-inspired flavors and past customers just rave about it.
See what I mean about how you could easily walk right past this place? If you weren't looking for a couple of glasses of wine, you'd keep on going. I do think though that my nose would sniff out these steaks you're about to see. No wine bar should smell that good.
To find the best steakhouse in every state, Yelp identified businesses that fell into its "steakhouses" category and then ranked them using a variety of factors, including volume and ratings of reviews.
Had a wonderful night! Scallops and crab cakes were perfectly cooked and well-balanced. Ribeye and lobster were seasoned and cooked perfectly. Service was impeccable and recommendations were on point.  I would gladly drive two hours to eat there again! (Jarrod T. on Yelp)
An absolute gem of a restaurant that is a must-visit while in Chicago! The cuisine was not only delicious but also reasonably priced [...] (George A. on Yelp)

 
Great date spot, the front is more of a bar area, the ambiance starts when you get to the back. The dim light was a nice romantic touch. The food was fantastic.

We had the seared scallops which were soft and buttery and the shrimp. It came with a nice grille char best choices for the aps, and it was cooked perfectly [...] (Kenny M. on Yelp)
I need this flat iron steak and shrimp in my life ASAP.
If you visit Penumbra on Yelp, you'll find one great review after another.
[...] This ambiance when you first enter gives lounge vibes where you'd come for a drink or a cute meet and greet. As you're led to the back, there's a totally 180 flip; dim lighting and sultry music, light whispers. Definitely the vibe of a date, wedding anniversary or business deal lol
We ordered the Scallops, Shadow shrimp and Bocaditos for starters. All were definitely delectable and seasoned. Grilled/ cooked to perfection. We were also given a complimentary potato soup which wasn't on the menu but definitely needs to be. I swear you could cure a soul in a day with a soup like that [...] (Khadijah H. on Yelp)
If you need any more convincing, Penumbra's website has a photo gallery that should push you right over the edge. This place may be the only reason you find yourself in Chicago.
5 of the Most Amazing Apple Cider Donut Trips in Illinois
Fall seems to be the season most of us think we'll start exercising to lose the summer excess, but hold on, not so fast. You have to get a sack of donuts first.