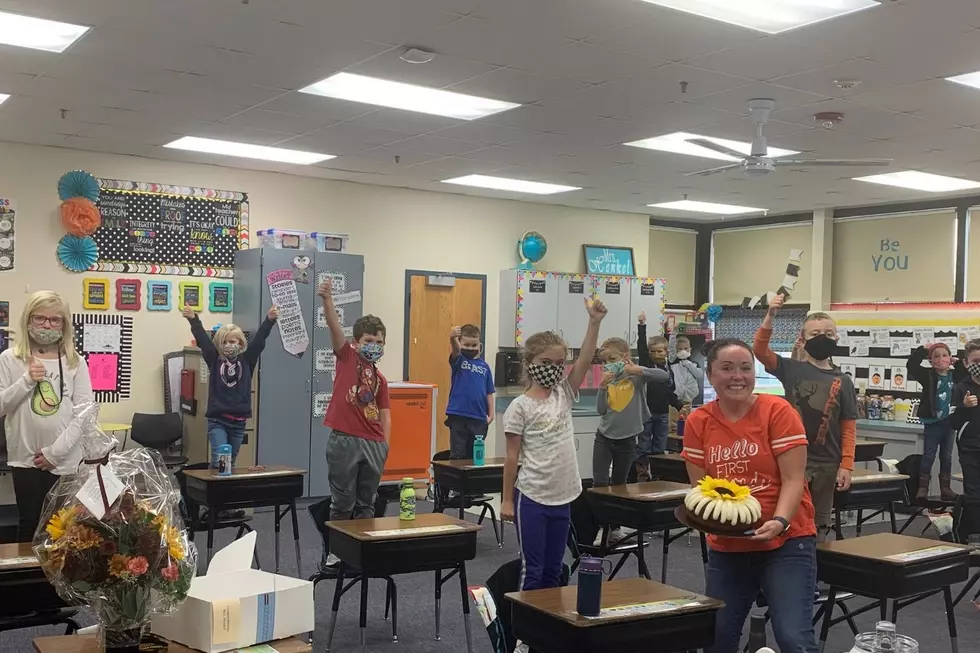 Our New Teacher of The Week Goes Above And Beyond For Her Students
Credit TSM
It takes a special kind of person to be a teacher. I've always felt that teacher's hearts are just a little bit bigger, because they all have so much love for their students. Our new Teacher of The Week is the perfect example of someone who was born to be a teacher.
Congratulations to Mrs. Henkel from Mary Morgan Elementary in Byron! She is our 97ZOK Teacher of The Week and with that comes a delicious cake from Nothing Bundt Cakes and a beautiful arrangement from Broadway Florist.
Mrs. Henkel was nominated by a parent who has a daughter in her first grade class. After Mrs. Henkel sent out a note to the parents of the class, it was incredibly obvious just HOW much she cares for her students. The letter reads -
My daughter's 1st grade teacher (Mrs. Henkel at Mary Morgan Elementary in Byron) is going through A LOT. She is handling in class instruction while balancing

an unfortunately busy life outside of the classroom and spending her weekends planning for the following school week.
The parent then explains that Mrs. Henkel had sent out a note to parents that apologized for answering some calls during class due to a personal issue. Her note apologized and promised parents that she is committed to their kid's learning and her personal life will never get in the way of that.
Mrs. Henkel, thank you. You're the perfect example of what big hearts teachers have for their class and for the world. Here's some pictures Mrs. Henkel sent us of her and her class  -
You can nominate your favorite teacher to be 97ZOK's Teacher of The Week HERE!
KEEP LOOKING: See What 50 of America's Most 'Pupular' Dog Breeds Look Like as Puppies